For over 30 years Fronius have been developing innovative products, solutions and digital tools to cost-effectively and intelligently generate, store, distribute and consume solar energy.
Almost all of Fronius' products, solutions and digital tools are developed and produced in Europe, predominantly in Austria. Fronius firmly believe that the close proximity of everyone involved is also essential to the high product quality customers know they can rely on.
Sustainability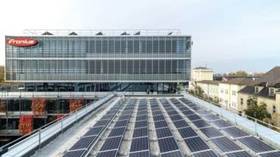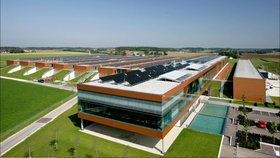 The Fronius maxim "Sustainably designed, sustainably made", means their products are not only created in an especially resource-friendly way but are also designed for superior durability and reparability.
With 100% assembly based in Austria they use 100% electrical energy on site from renewable sources with PV with total output of 2.3 MWp installed at Austrian locations. 81% of all energy consumption - including mobility and maintenance - comes from renewable sources.
With their own 6,070 m² PV systems, Fronius achieved an annual yield of over 588,400 kWh in 2019. This amount of energy would supply around 150 households for a whole year, or alternatively, 4 million km could be covered by an electric car.
See more: Fronius Sustainability