Off-grid Home Kit with Rolls lead acid batteries
What is a Wind & Sun package?

What are packages?

Packages are pre-defined groups/quantities of products known to work well together. 

Under each product you will see other variants with '0' quantity, these may be suitable alternatives depending on your requirements but please ensure you understand the implications before amending a package.
Off-grid solar package to power AC loads and incorporate back-up diesel generator - ideal for remote homes.
An optional PV solar system can be incorporated to generate sufficient energy over spring/summer/autumn months with only occasional diesel use. The generator will be required more in winter - depending upon sunlight and load requirements. 
Normally, loads are run from the inverter which is kept charged by the PV solar array. If the batteries become low or loads required are above a level which the inverter can sustain, then the inverter will signal the generator to start, once it is up to speed loads are transferred to the Genset and the inverter then operates as a battery charger to replenish the batteries. There is no break in supply during changeover.
The system can be programmed so that the generator will run at certain times of the day, or that it will not run unless battery is very flat.
Contains:
SMA Sunny Island battery inverter/charger

6kW continuous output
11kW surge rating
Battery

~26kWh battery (~13kWh usable at 50% DOD, C20)
3200 cycles to 50% DOD (depth of discharge)
10 year warranty
SMA Sunny Island 6.0/8.0H
From £3,019.12
The Sunny Island 6.0H / 8.0H supports a wide range of on-grid and off-grid applications
View product
SI-8.0H-13
Sunny Island Inverter, 6.0kW, 48V, 0-115A charger, WLAN
SI-6.0H-13
Sunny Island Inverter, 4.6kW, 48V, 0-90A charger,WLAN
Sunny Island Battery/Inverter Breaker
From £356.53
Double pole circuit breakers. These protect the DC cables between batteries and inverters against overcurrent and short-circuit and allow easy isolation for installation or maintenance of the inverters.
View product
SI-BATBREAKER.01-200
Battery/Inverter 200A Breaker in enclosure (1 way)
Inverter Cables
From £49.76
For use between battery and inverter as positive and negative leads. Flexible stranded, rubber double insulated, copper
wire with colour coded solid copper crimped terminal lugs. Terminals have 8 or 10 mm diameter stud mounting holes.
Price per cable.
View product
INV-CB3-BB
Inverter cable 95 sq mm 2 m long for SI-BATBREAKER M8-bare
Rolls 5000 Series
From £570.81
These heavy duty batteries are designed for unsurpassed repeated deep cycling service in renewable energy applications. Thick plate design with high density active material and increased liquid reserve. Several 2V cells are pre-assembled together to give higher voltage blocks. These in turn are connected to form a battery bank with appropriate voltage and capacity. Unique battery design features dual container construction. Removable cells are fitted with a durable case giving double protection against breakage or leakage. Easy on-site assembly with no special tools or skills requires. Supplied fully charged with inter-connectors. Self Discharge: ~2-3% per month.
View product
RB-6CS17PS
Rolls Solar 5000, 6V, 733Ah (C100) , 505Ah (C10)
Sunny Island Temperature Sensor
£59.48
Used with the Master inverter of each cluster with lead acid batteries to ensure correct battery charging.
View product
SI-TEMPSENS
Sunny Island Temperature Sensor
Optional Extras: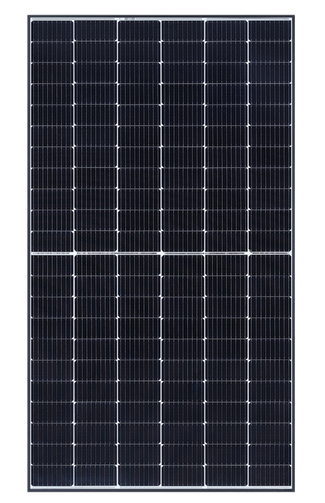 410Wp REC Twin Peak 5 module, black frame, white backsheet
REC-410TP5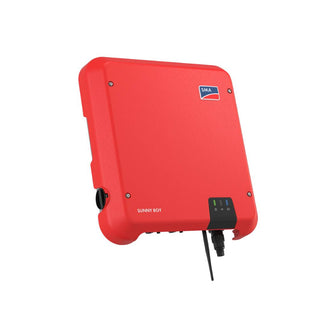 Sunny Boy transformerless string inverter, 3000W, 2 X MPPT
SB-3.0-1AV-41
Sunny Boy transformerless string inverter, 3680W, 2 X MPPT
SB-3.6-1AV-41
Sunny Boy transformerless string inverter, 4000W, 2 X MPPT
SB-4.0-1AV-41
Sunny Boy transformerless string inverter, 5000W, 2 X MPPT
SB-5.0-1AV-41
Sunny Boy transformerless string inverter, 6000W, 2 x MPPT
SB-6.0-1AV-41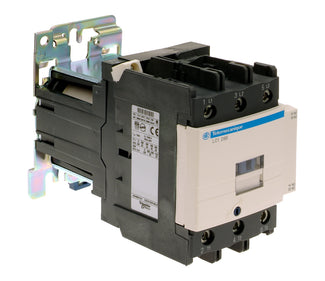 Load Shed Contactor 3 Pole 100A (non inductive) 48V DC Coil
SI-LS100-48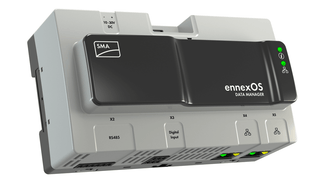 SMA Data Manager M for up to 50 Devices and 2.5MVA
SMA-EDMM-10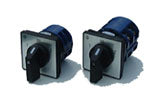 2 pole 100A changeover switch with centre off in enclosure
C/O-SW4
Package price: £10,696.28