We offer a continuous stream of renewable energy training courses as a benefit for our trade account customers. Courses are presented by representatives from world leading manufacturers and our own experts.
Comments from attendees:
"The training was excellent and covered a good range of products, as well as answering some questions I had beforehand. A good mix of attendees too"
"Good opportunity for networking with staff and other attendees and to see the Wind & Sun site".
Apply for a trade account to receive invitations to upcoming training courses.
Wind & Sun Training Centre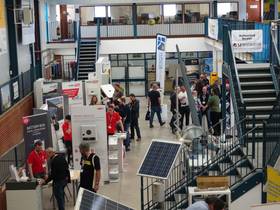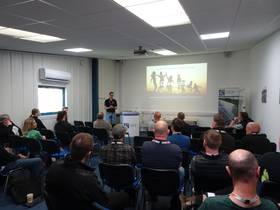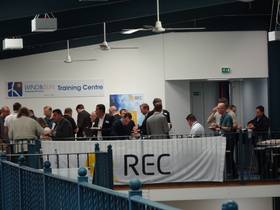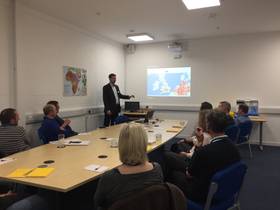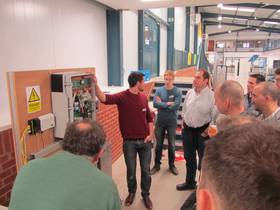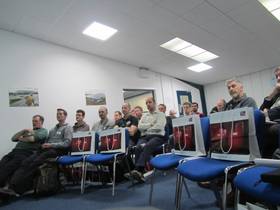 For many years Wind & Sun have been running successful training days and courses from our Humber Marsh site aimed at assisting our customers to improve their service and grow their business. At our new premises we've developed this further to provide:
Parking for 100 cars
Electric vehicle charging points
A beautiful location
Two lecture rooms
Over 200 of the latest products on display
Over 500m2 of ideas and designs
Knowledgeable and friendly advice from our product advisors
Access to thousands of products on the day
When you visit us, you can expect to:
See product demonstrations
Meet experts from major suppliers and the industry
Get details of latest offers & promotions
Get ideas to help you grow your business
Gain access to the latest technologies, products and sales
Receive knowledge to help you stand out
Pick-up materials to help you win customers
These courses are aimed at already accredited MCS installers or industry professionals who wish to extend existing technical knowledge or business skills.
A regular programme of courses takes place throughout the year. These are run both by Wind & Sun technical experts and in conjunction with our main suppliers, focussing on new product developments and markets.
As well as being a source of latest knowledge these courses provide a great way for members of our 'Installer Network' to meet and share both practical and business experiences.
Courses are usually for one day including a mixture of lecture room presentations and practical demonstrations in our workshops and showroom.
Subject to availability we can also offer on-site product training at our customers' premises and a first commissioning service with user training for island systems.
We are lucky that our showroom is based in the beautiful and unspoilt Herefordshire countryside so why not extend your visit and make a weekend of it? Herefordshire has a wealth of varied landscapes to offer, from the picturesque and historic black and white villages to stunning countryside walks so take full advantage of your trip to us to explore this scenic county.