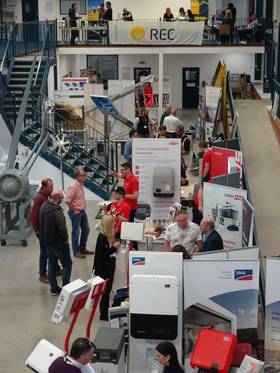 We offer a continuous stream of renewable energy training courses as a benefit for our trade account customers. Courses are presented by representatives from world leading manufacturers and our own experts.
Some comments on previous training events:
"The training was excellent and covered a good range of products, as well as answering some questions I had beforehand. A good mix of attendees too"
"Good opportunity for networking with staff and other attendees and to see the Wind & Sun site"
Please note:
Places are limited and priority is for Wind & Sun trade account customers.