Lion Yard, Upper Hill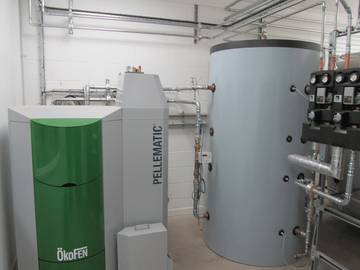 Several PV solar systems have been installed to provide on-site generation.
Two 25kWp arrays on east & west roofs of main warehouse each connected to SMA 20kW Tripower inverters
A ~4kWp array on the solar car port using SolarEdge inverter and optimisers
A 4kWp array on the south roof with an SMA 3.6KW inverter
A 1kWp array also located on the South roof with an SMA 1.5kW inverter
8 REC 250 W modules on the solar bike port each using SMA micro inverters
These generate at least enough energy to meet the site's annual electricity requirements, making us a net exporter.
Displays are incorporated to show output and performance together with showcasing the products we supply.
Heating for the building is provided by an Okofen Biomass wood pellet heating system.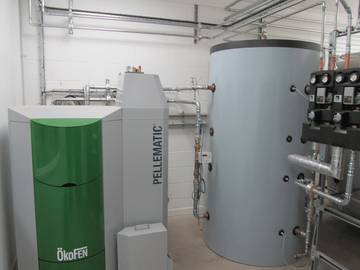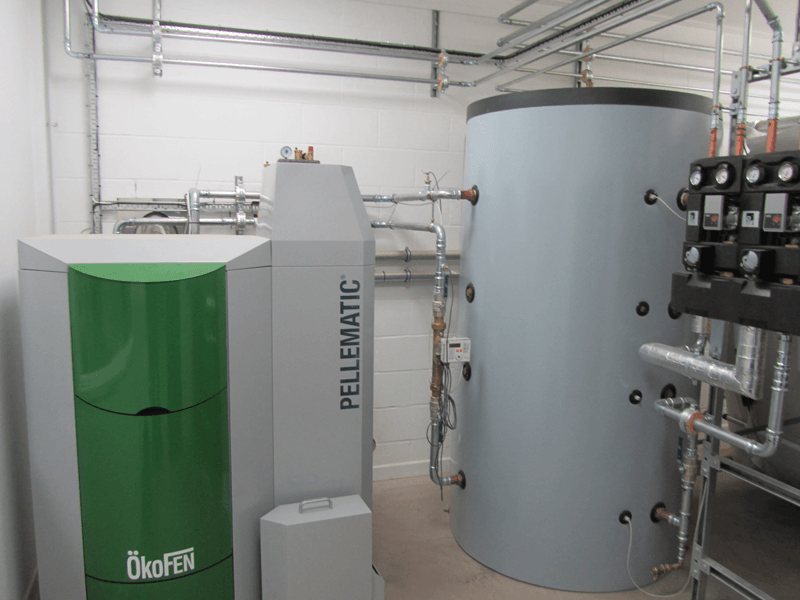 Energy Storage and Backup Power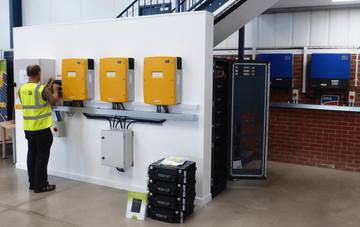 Our back-up power system consists of 3 x SMA Sunny Island 8.0H-12 inverters and a 25kWh Tesvolt Li-Ion battery store and is monitored using the new SMA Data Manager.
Normally, it is designed to store surplus generation during the day to reduce grid consumption at night, so improving the benefit of our on-site generation. However, the facility to maintain services means it can sometimes be invaluable!
The system has pride of place in our showroom so visitors and customers are able to see it in action and learn more. Account customers are welcome to bring along their clients – so they can in turn show how adding a back-up storage system to a commercial PV system can protect and benefit their business.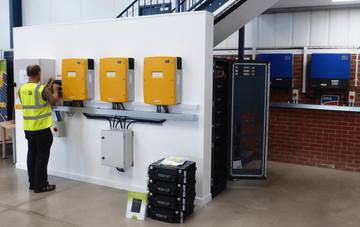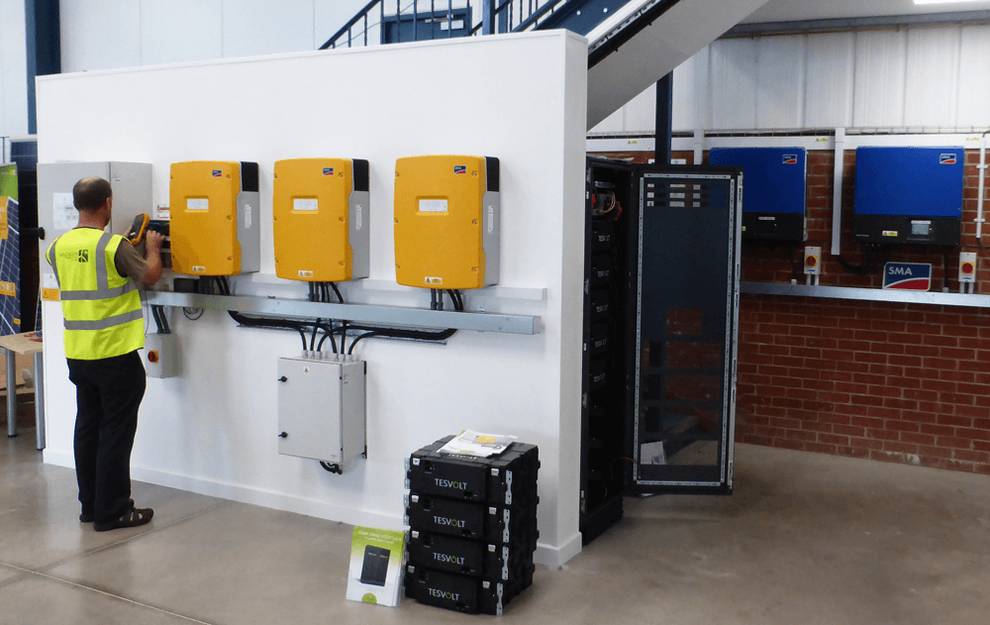 Products used in our backup power system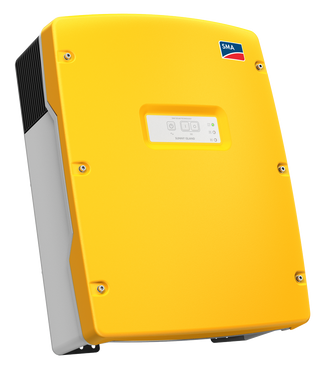 The Sunny Island 6.0H / 8.0H supports a wide range of on-grid and off-grid applications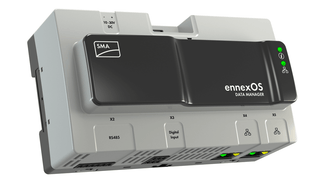 In combination with the new Sunny Portal powered by ennexOS, the Data Manager M optimizes communication, monitoring and control of PV systems. The Data Manager M replaces the SMA Cluster Controller, and with its new ennexOS software platform based on the "Internet of Things" for energy management, is both easily expandable and well equipped to handle new business models of the energy market future.