Founded in Norway in 1996, REC is a leading vertically integrated solar energy company. Through integrated manufacturing from silicon to wafers, cells, high-quality panels and extending to solar solutions, REC provides the world with a reliable source of clean energy.
REC is a Bluestar Elkem company with headquarters in Norway and operational headquarters in Singapore. REC employs more than 2,000 people worldwide, producing 1.4 GW of solar panels annually
REC's high-quality design and manufacturing standards mean they can produce high-performance solar modules with uncompromising quality and are supported by the lowest warranty claims rate in the industry.
Choosing REC ensures:
A high energy yield
A secure investment
Energy production that will pay for itself
The reliability of a strong and experienced brand
A strong warranty - REC Warranty Fact Sheet
Sustainability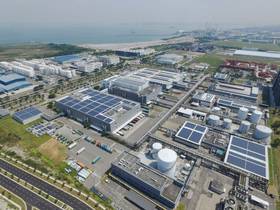 REC panels have low carbon footprint, quick energy payback time and are easy to re-cycle at end of life.
The REC production facility in Singapore has ISO14001 certification and includes a large solar PV system for on-site energy generation, with around 3,000 kWp of rooftop solar PV installed, generating around 3,500 Mwh of clean solar energy per year.
Thanks to continuously implementing new measures, REC was able to reduce specific energy consumption since 2020 by 40% to 90MWh per MW of produced solar panels in 2022.
See: REC Sustainability and: REC CSR Report 2022