A wide range of components and systems to facilitate the fastening of almost any module configuration to almost any roof. An MCS012 certified solar PV mounting system.
Usually, two horizontal mounting rails carry one row of PV modules mounted vertically. These rails are fastened to the roof structure using roof hooks or other fasteners. The modules are fastened to the rails using middle and end clamps.
Accessories are available for most applications.


Based in Germany, Schletter are one of the leading manufacturers in the world of photovoltaic mounting systems made of aluminum and steel. They manufacture mounting systems for roofs, façades and solar farms and provide PV planning tools. With an international network of production, distribution and service companies, the Schletter Group is active in all important international markets.
Schletter mounting systems are built to last. They are known in the industry for their advanced engineering and exceptional durability.
Sustainability
Sustainable material selection
High durability
Reusable materials
Low maintenance
Flat Roof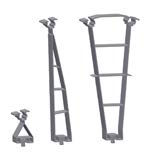 The FixGrid kit ballasted flat roof mounting combines simple and fast assembly with a capability of withstanding...
View collection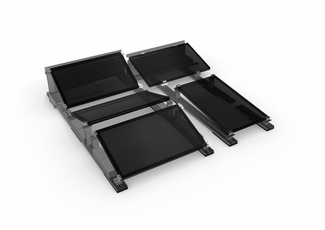 FixGrid Pro is a modular flat-roof ballasted mounting system suitable for both South facing and East-West orientation. The...
View collection
Ground Mount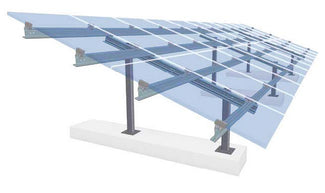 This is a modular system for mounting large PV arrays in open areas.  Made with high quality components, it allows easy to erect economical systems with long lifetimes. Ideal for small to medium sized PV plants where the cost of pile-driven supports is prohibitive or not possible.