Furlmatic FM-1803
Regular price
From £2,200.79
Regular price
Sale price
From £2,200.79
Unit price
per
Sale
Sold out
Rating: 404 W in a 11 m/s (24.6 mph) wind.
Voltage: 12,24 or 48 volts DC.
Rotor Diameter: 1.8m
Cut In Windspeed: 3 m/s (6.7 mph)
Select model
Variant
Price

FM-1803/12
Marlec FM 1803 12V inc MPC-2 controller, 840W max

Regular price

Sale price

£2,200.79

Unit price

per

FM-1803/24
Marlec FM 1803 24V inc MPC-2 controller, 840W max

Regular price

Sale price

£2,200.79

Unit price

per

FM-1803/48
Marlec FM 1803 48V inc MPC-2 controller, 840W max

Regular price

Sale price

£2,425.79

Unit price

per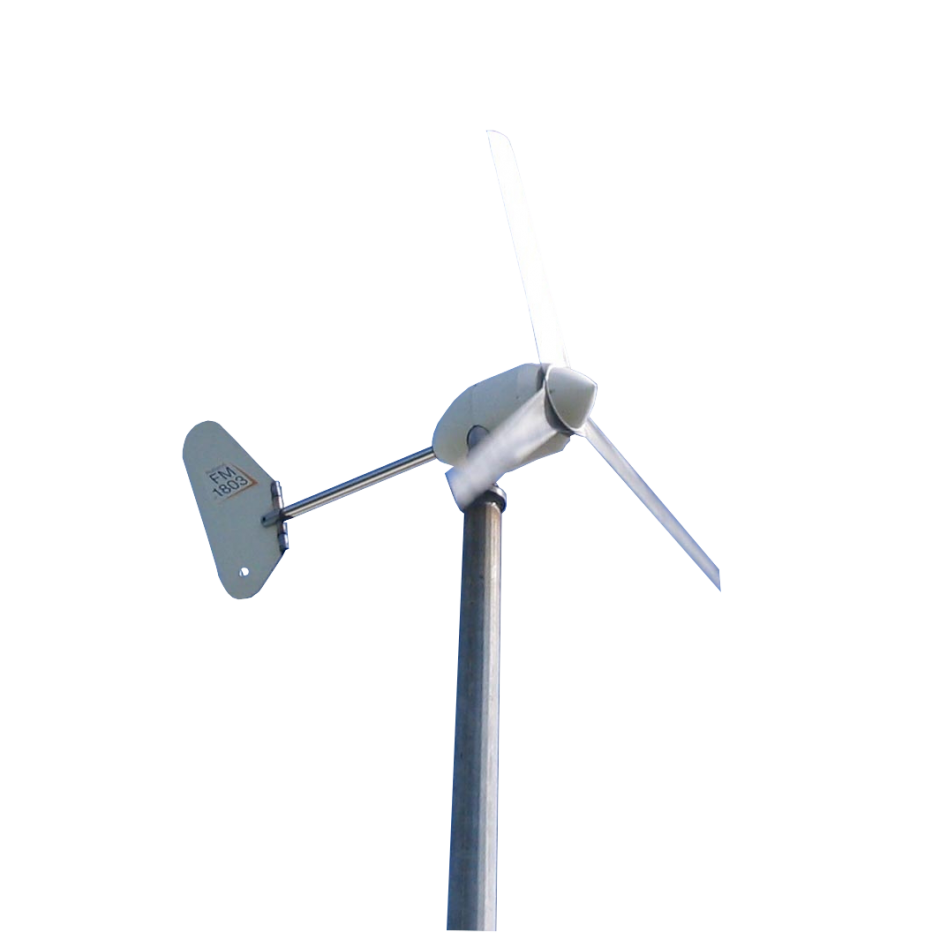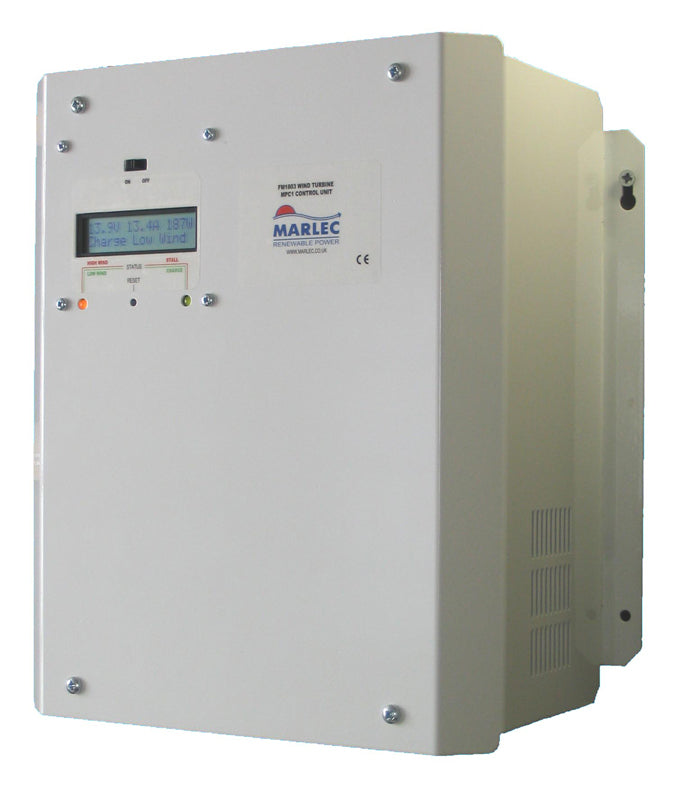 Furlmatic FM-1803
Rating: 404 W in a 11 m/s (24.6 mph) wind.
Voltage: 12,24 or 48 volts DC.
Rotor Diameter: 1.8m
Cut In Windspeed: 3 m/s (6.7 mph)
This powerful battery charger can provide a steady power supply for remote dwellings, buildings & telecommunication sites. It starts to generate power in the lightest breezes yet is protected in high winds for reliable, efficient performance.
Robust three bladed turbine commences charging at 3.0 m/s (6 mph) windspeed.
Charges up to 840 watts at windspeeds of up to 15 m/s (33 mph). As windspeed increases above this, furling tail progressively turns the turbine out of the wind, thus reducing stresses in blades, generator, and supporting structure to ensure long-term reliability.
Aerofoil blades combine an efficient profile with a durable composite glass fibre construction. These are coupled to a unique disc type brushless generator with a high degree of inertia that keeps the turbine spinning between gusts of wind to maintain a steady charge into the batteries.
Available in 12, 24 or 48V versions and comes complete with a sophisticated controller.

MPC1 Controller
This automatic controller is positioned near to the battery store and uses micro-processors to improve stability and power output:
Overcharge protection by stalling the turbine as batteries become fully charged.
Power matching under varying wind conditions. This minimises transmission losses and volt drop enabling turbine and battery store to be sited further apart if need be. Includes high & low windspeed modes.
Manual stall (brake) switch.
LCD digital display to show: battery voltage; charge in amps or watts; low or full battery indication; low wind mode; high wind mode or stall. LED indicators show operating mode & warnings.
Temperature compensation ensures battery voltage switching points are adjusted automatically according to ambient temperature to maintain optimum battery charging.
Towers
The FM 1803 mounts onto 81mm internal & 91mm external diameter tube.
Tilt-up guyed; lattice or freestanding towers are all suitable depending upon terrain, height and application.
Good to know
Technical Specifications

| SKU | FM-1803/12 | FM-1803/24 | FM-1803/48 |
| --- | --- | --- | --- |
| Weight (kg) | 55.14 | 55.14 | 55.14 |
| Intrastat Commodity Code | 85023100 | 85023100 | 85023100 |
Downloads / Documents
*see manufacturer's documentation for further information