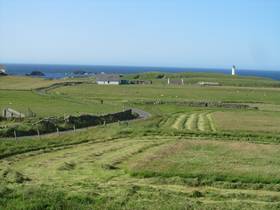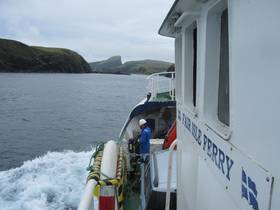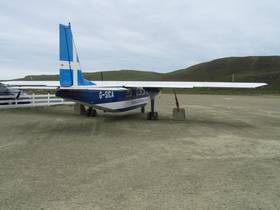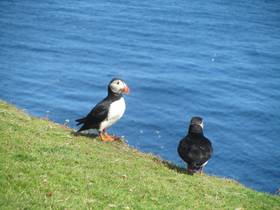 The days of overnight power blackouts in Fair Isle, 25 miles south of Shetland, have been consigned to history thanks to a power system comprising three 60kW wind turbines, 50kW of PV solar panels and battery storage system.
Located roughly halfway between Shetland and Orkney, Fair Isle is the UK's most remote inhabited island and can be frequently cut off from the mainland for long periods due to weather and sea conditions. The 5km long island, famous for its' knitwear and place in the shipping forecasts, is owned by the National Trust for Scotland and is home to a world renowned bird observatory (Fair Isle has been a focus of continuous scientific research into seabirds and bird migration since 1948).
Previously, power was supplied by a combination of wind and diesel, but homes were left without electricity between 11.30 pm and 7.30 am. Now all 55 inhabitants will discover the simple pleasures of instant power at any time.
Wind & Sun were involved in helping develop the system over the last five years after residents from Fair Isle visited our previous pioneering work on the Isle of Eigg, shortly after its' completion over 10 years ago.
Due to the remoteness of the island and at times extreme weather conditions, the project was logistically challenging.
Equipment and tools needed were shipped via Orkney in specially chartered vessels. Access for personnel was either by 8 seater plane and a 25 min flight, or by small ferry taking 3 hours from Shetland.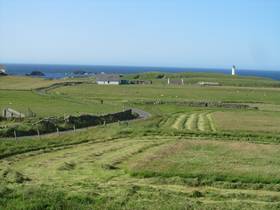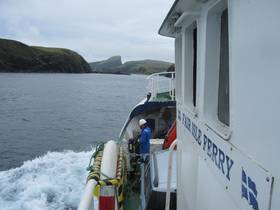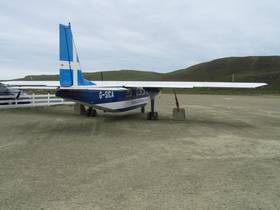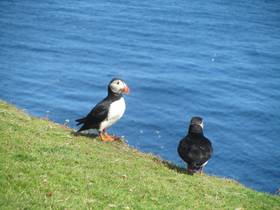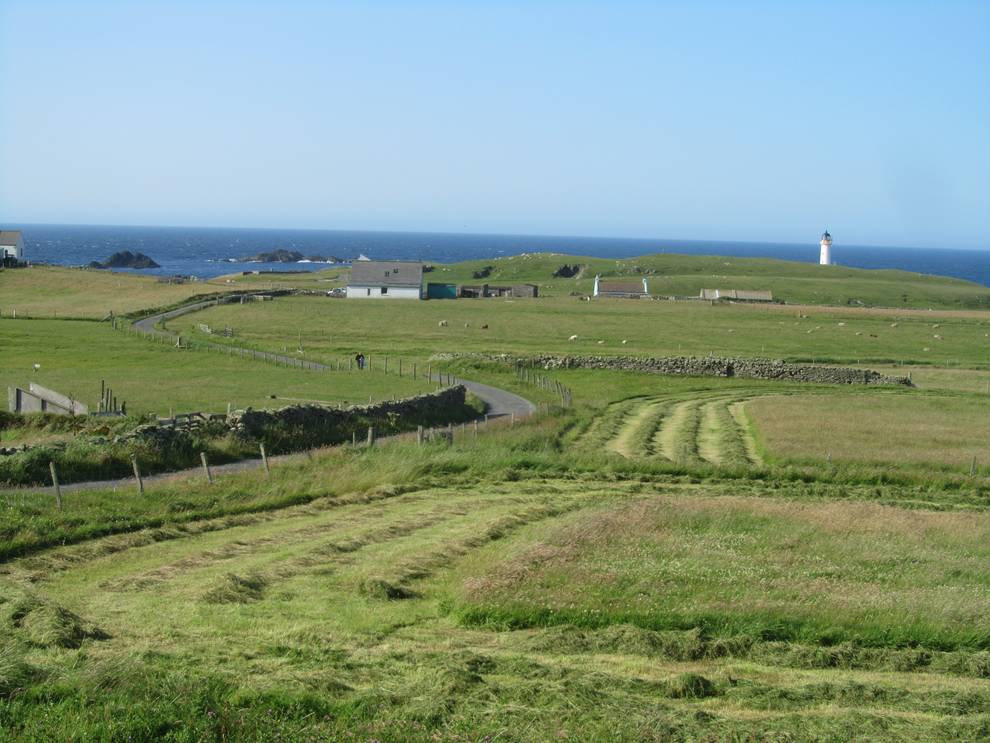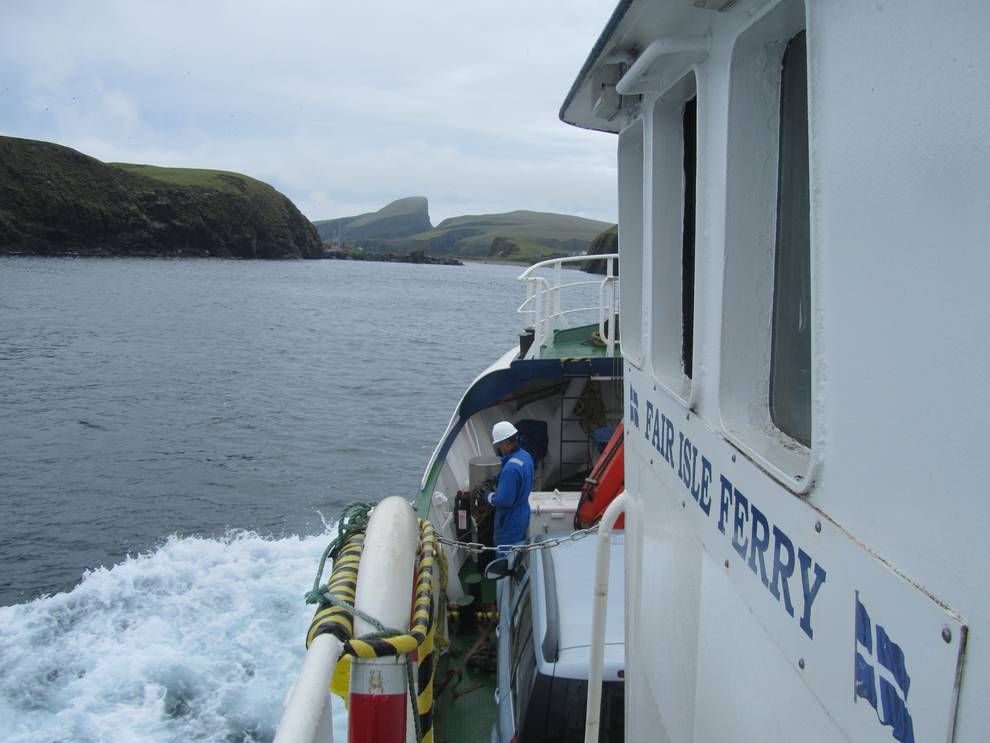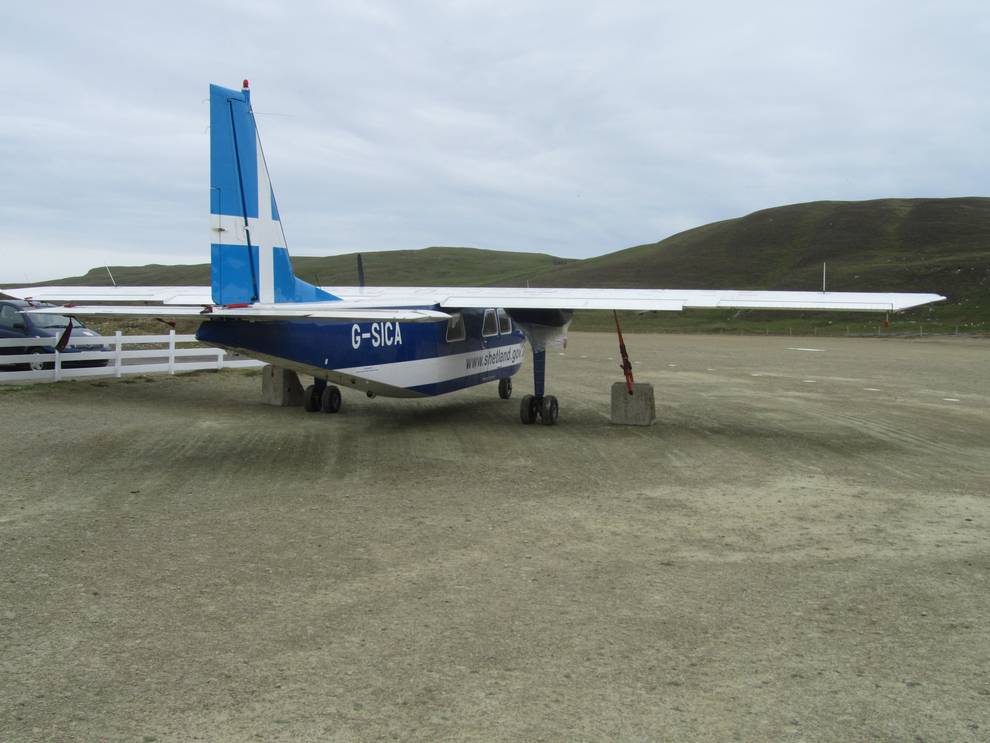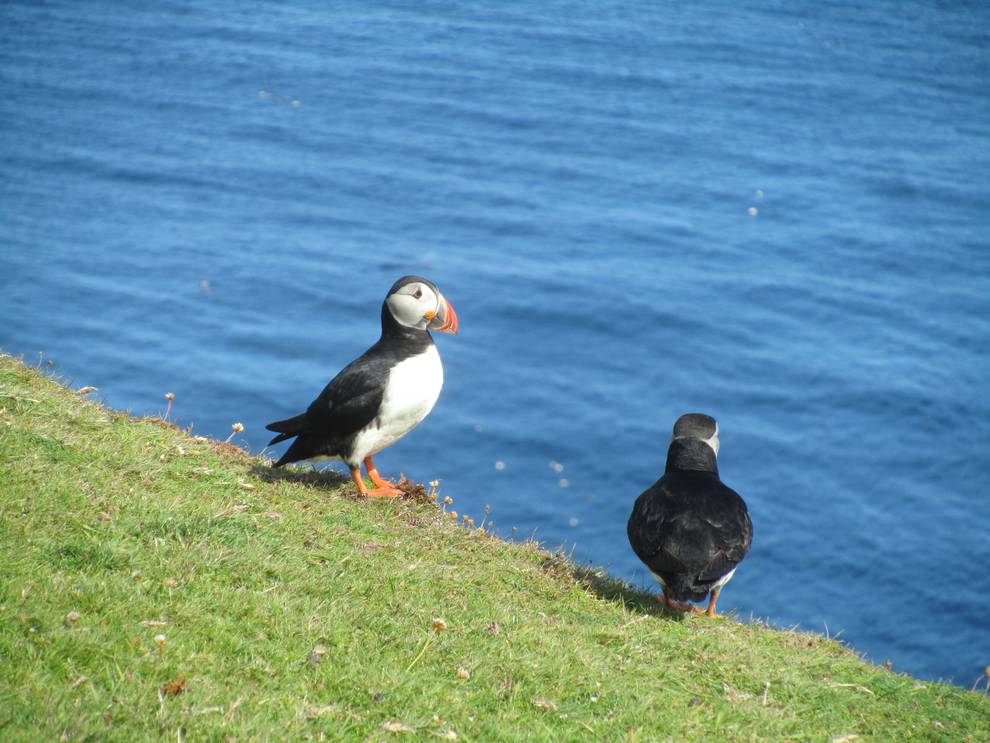 Background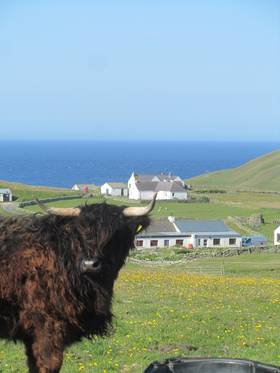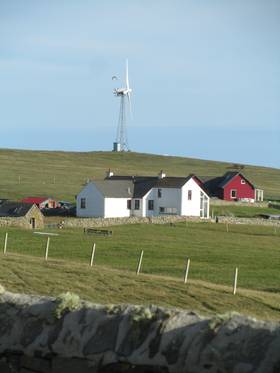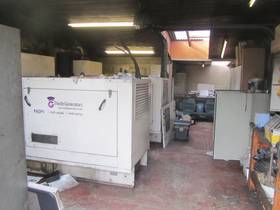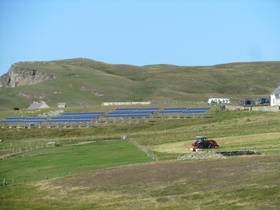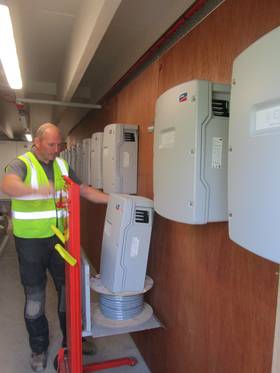 Fair Isle is not connected to the National Grid but has been a renewable energy innovator in the past. In 1982 it was the site of what it is thought to have been the first commercial use of wind energy in Europe, based on a single turbine.
Since then, power generation on the three mile long island has evolved to combine diesel generators and two turbines. The diesel generators were automatically switched off if wind turbines provided sufficient power. Excess capacity was distributed through a separate network for home heating, with remote frequency-sensitive programmable relays controlling water heaters and storage heaters in the buildings of the community. The old system did not include energy storage so on still nights the lights sometimes went out.
Recently, the turbines had become difficult to maintain and were de-commissioned. The diesel generators continued to run but homes were left without electricity between 11.30 pm and 7.30 am.
Funding
With a total cost of over £3 million, funding for the new project has come from a range of sources – including a £1 million contribution from the Scottish Government using money from the EU.
Other funders include the Big Lottery Fund, Shetland Islands Council, Fair Isle Electricity Company, National Trust for Scotland and Highlands & Islands Enterprise.
Fair Isle Electricity Company director, Robert Mitchell, said: "Having a constant electricity source may help to attract more people to live in Fair Isle as well as benefit the residents.
"It will also bring new employment opportunities and sustain existing employment.
"The directors of the community-owned company, as well as the whole community itself, are delighted with the support that the small rural community received from all the funding bodies involved.
"This ambitious project is the first step in ensuring that the community of Fair Isle continues to thrive."
The technology could herald a new era of growth for a community that has lived on the brink for centuries, according to Robert "A decent infrastructure does improve the quality of living on the island, but also there's the potential for new businesses to start," he said.
Fair Isle has been occupied since Neolithic times but suffered a rapid decline in the 20th century. Its inhabitants faced the prospect of evacuation in the 1950s before the establishment of its bird observatory and its purchase by the National Trust for Scotland.
The advent of green technology has transformed prospects again. The community has applied for grants to refurbish abandoned properties, and Mr Mitchell believes that a secure power supply could bring the first new-built homes for generations.
"With a decent infrastructure we can look for sites on the island now to build houses and connect them to a system, whereas before there was no point in building new houses because we didn't have any capacity to take them on," he said. "All that for the future will make a difference and hopefully encourage people to come and live on the island."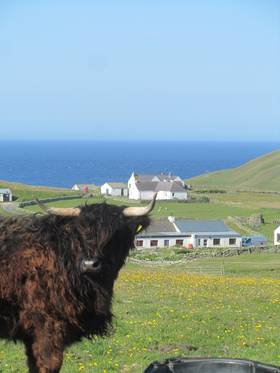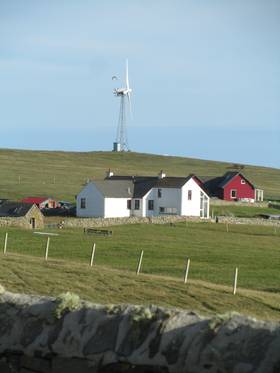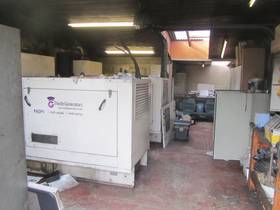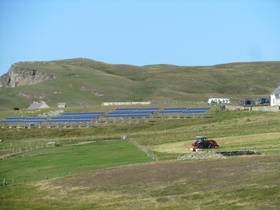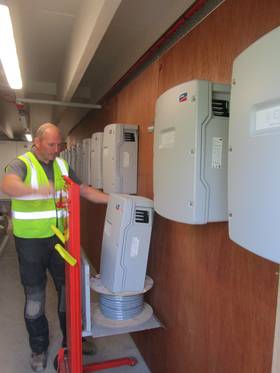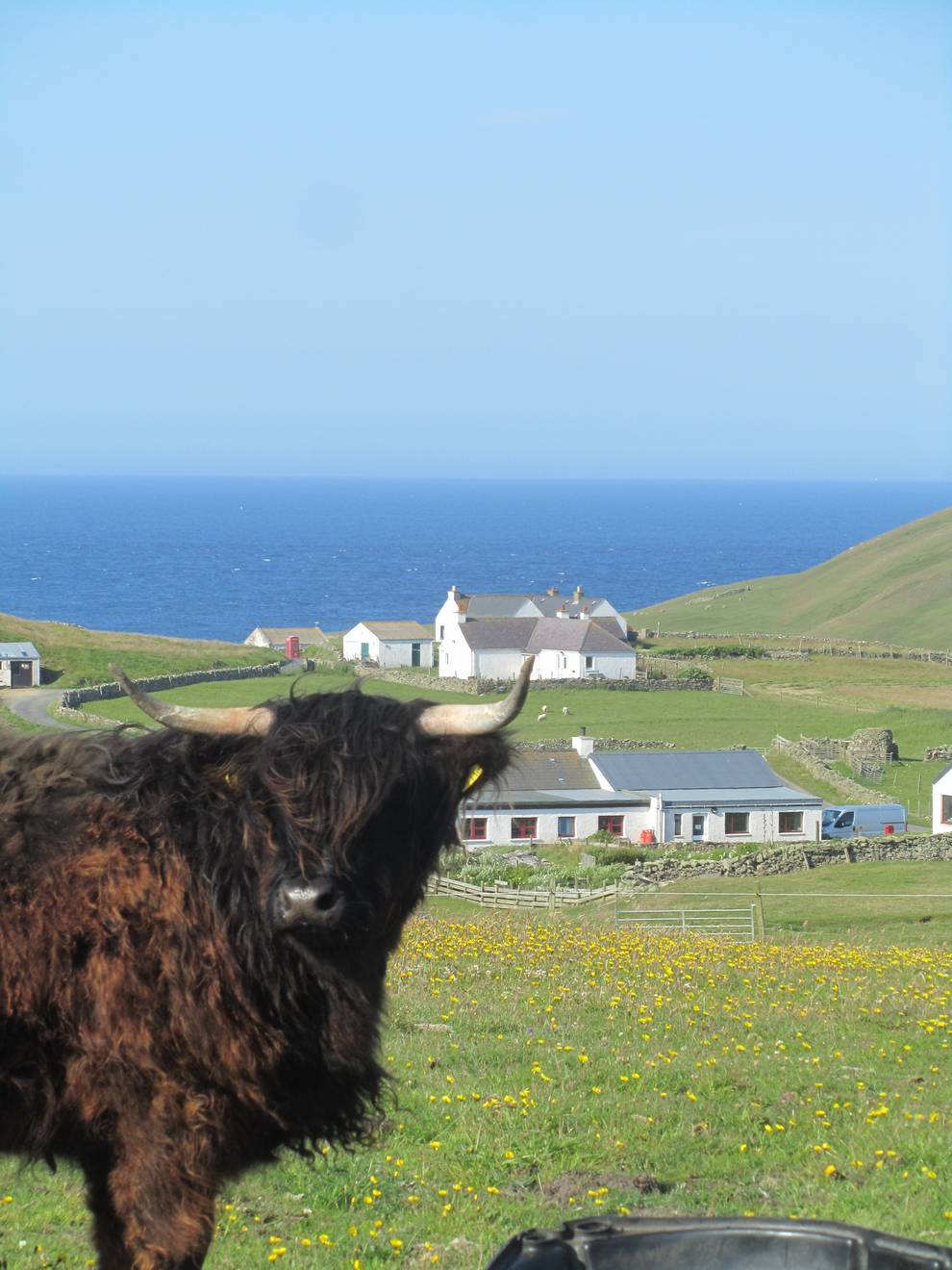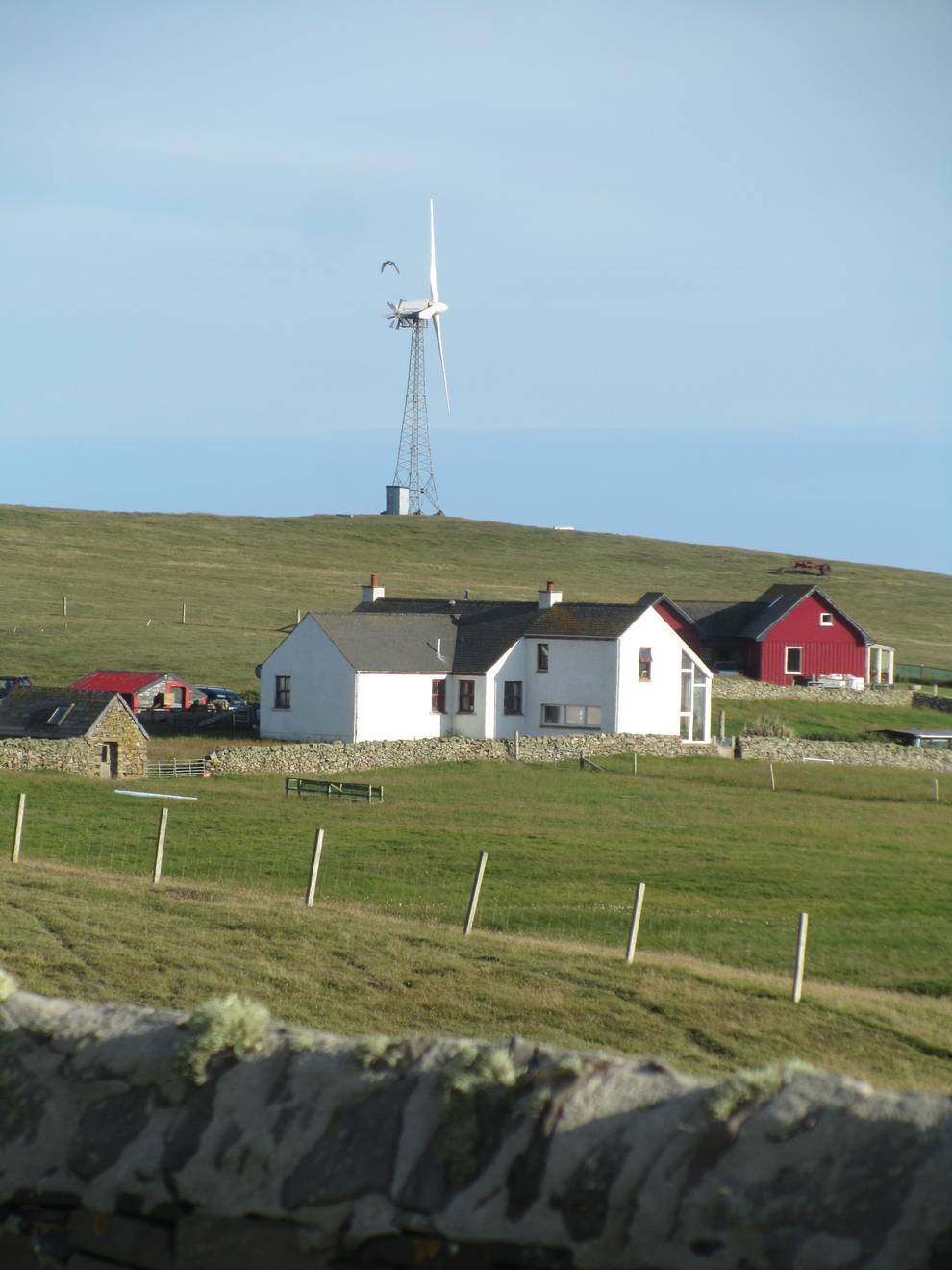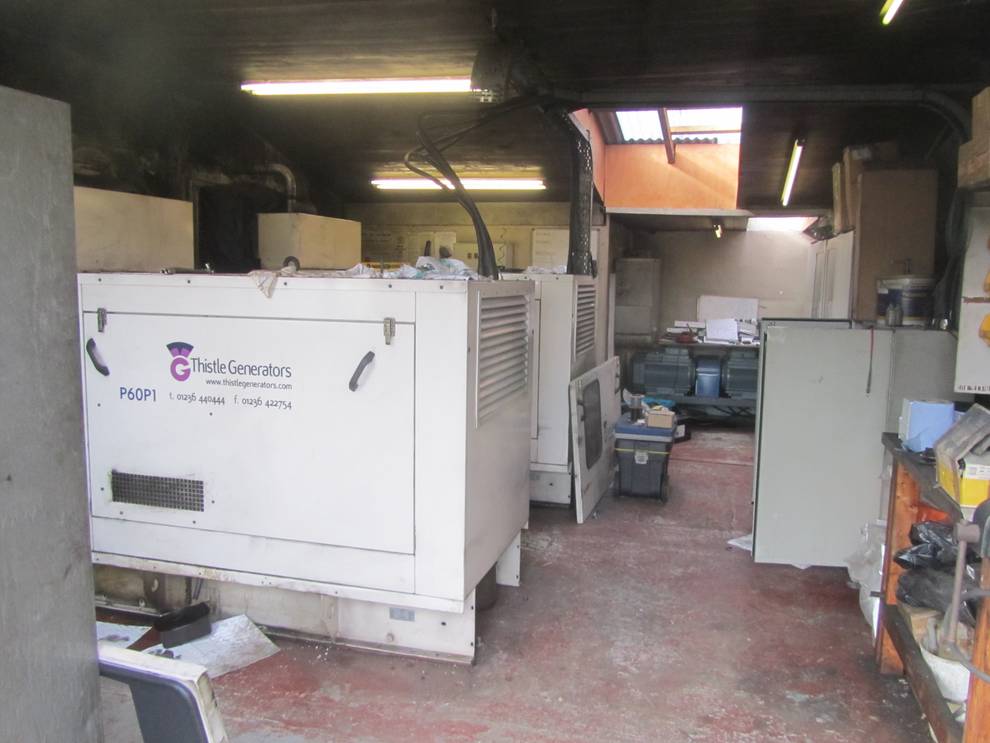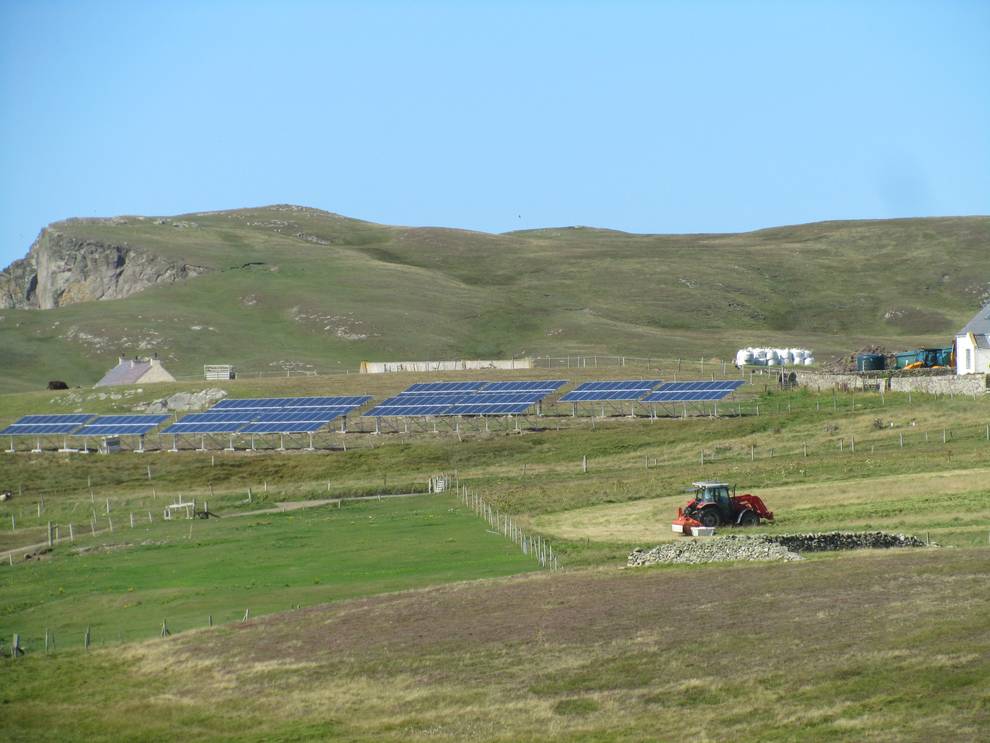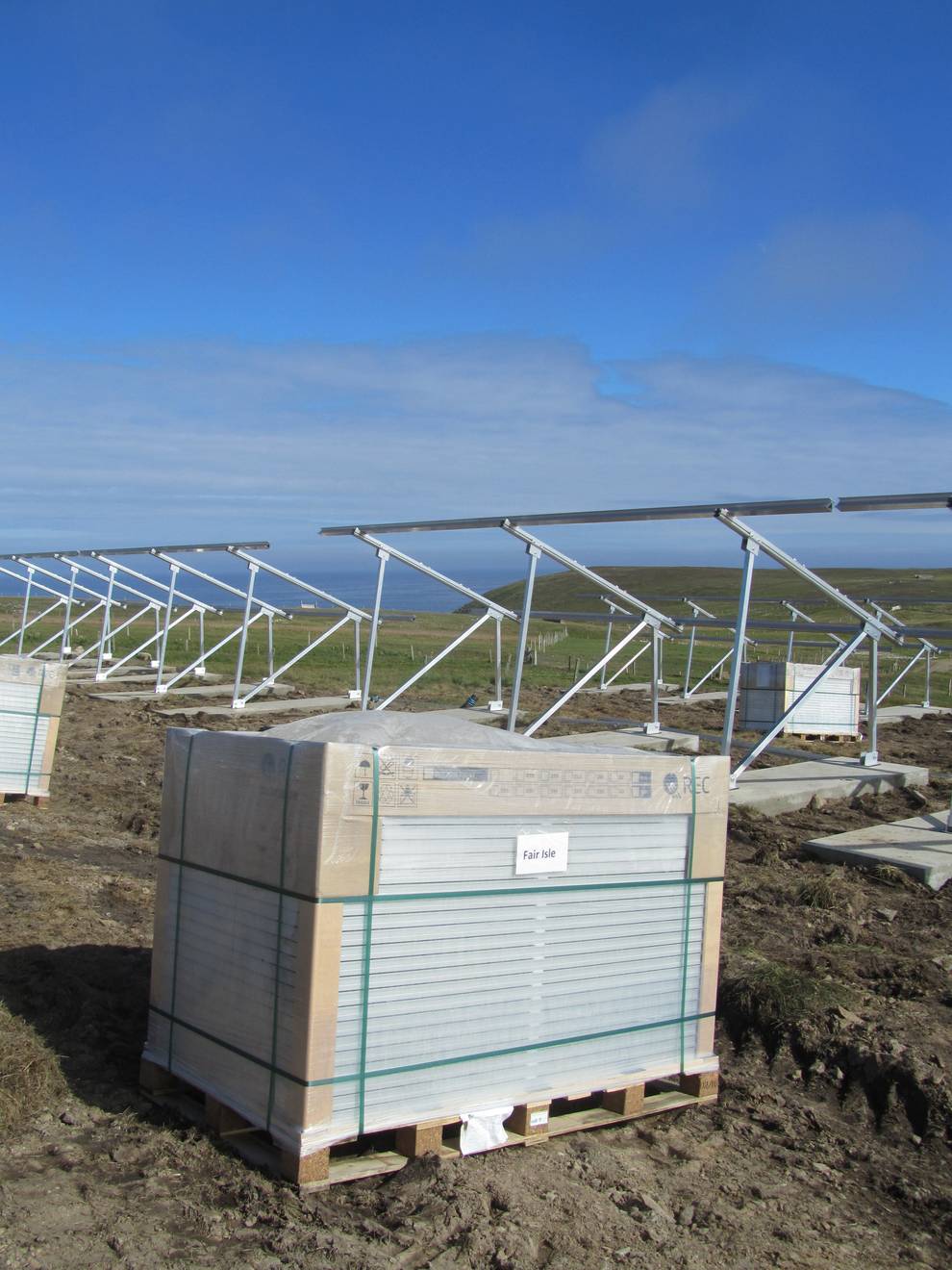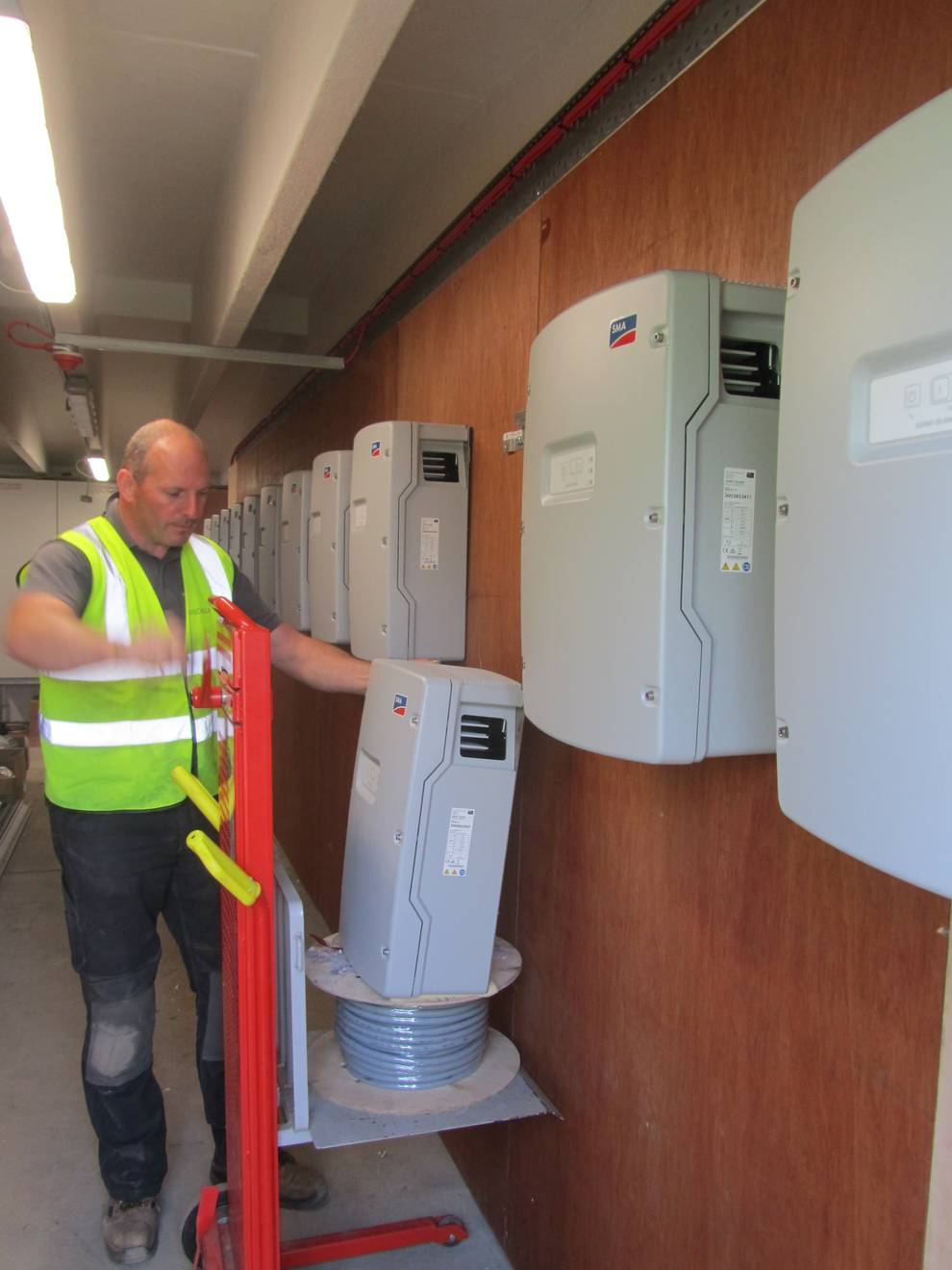 Installation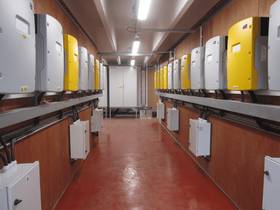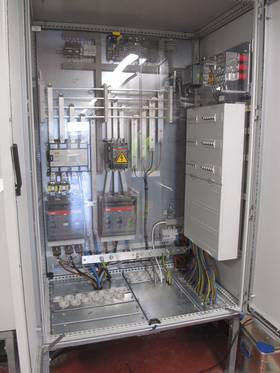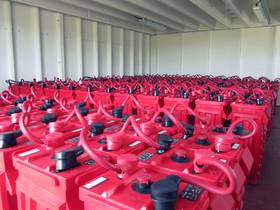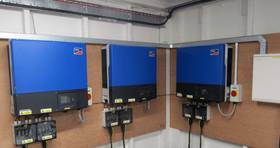 Wind & Sun carried out the installation during several trips over the summer of 2018 fitting the 588kWh 44 tonne battery store, 126kW inverter system and 50kWp PV array. Three new 60kW wind turbines were then delivered and erected by Harbon Wind Turbines.
The island properties and generation were connected using a new high-voltage 3.3kV network across the island fitted by SSE contracting.
After the system was switched on the PV's first charged the batteries and then the HV island network was energised to allow the turbines to feed into the new grid. These were allowed to run up to full output and then controlled using a rise in frequency to back off generation as batteries became full. This frequency rise is also used to switch on heating loads to take advantage of windy weather using 150 frequency controlled switches.
Finally the back-up generator was tested with the system and then island properties added one-by-one to the new system.
The system will be operated by local residents FIEC (Fair Isle Electricity Company) and Wind & Sun have trained a team in operation and maintenance.
We can monitor performance and change critical operating parameters remotely if required and we will be providing ongoing support to the islanders.
Robert Mitchell, director of the Fair Isle Electricity Company, said: "It's a big day for the island, we've got our electricity project up and running and we're now going to be in the 21st century."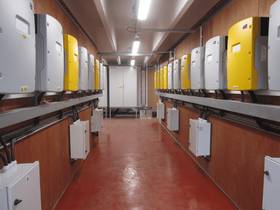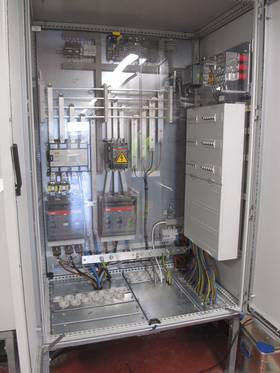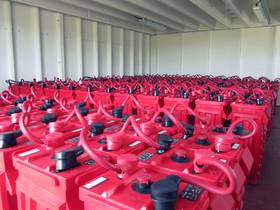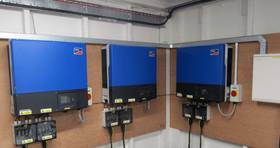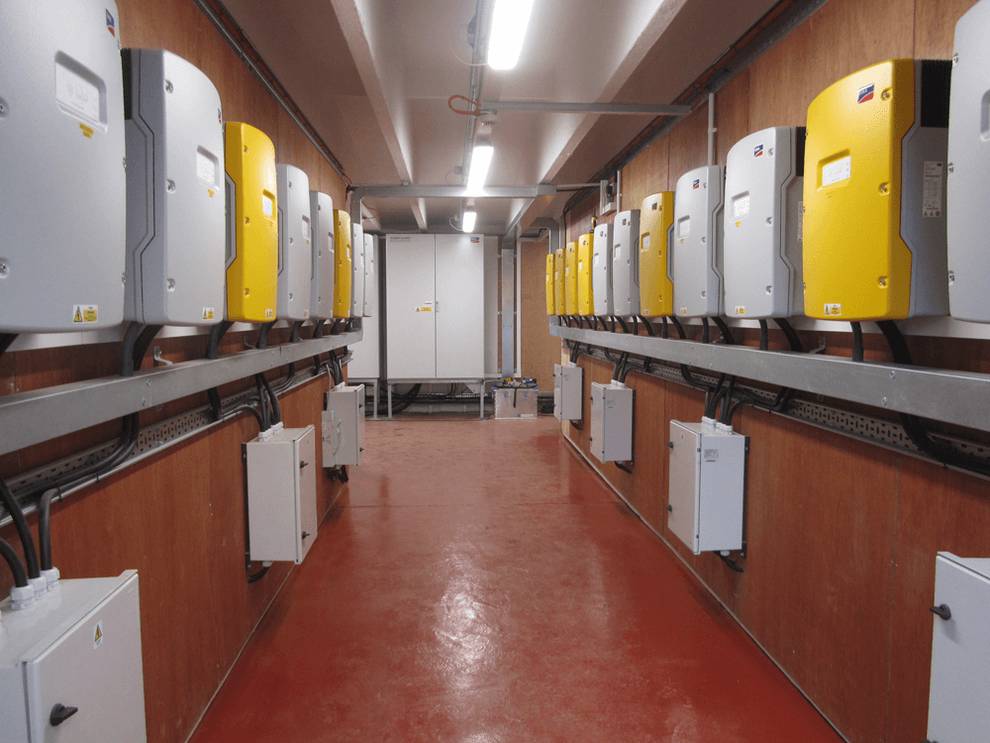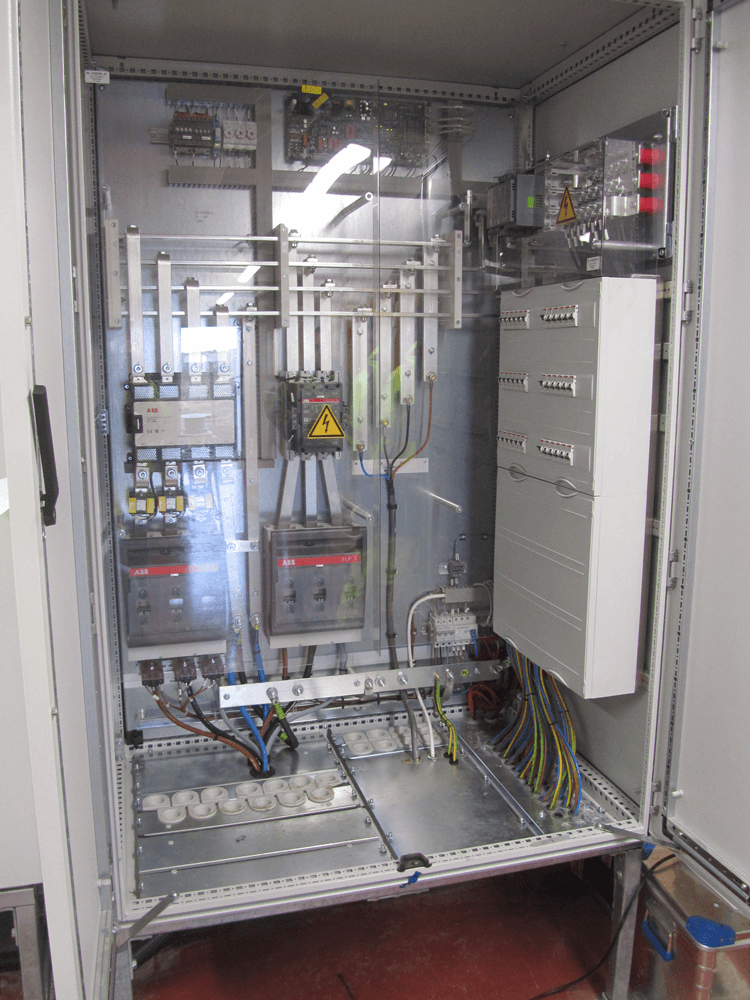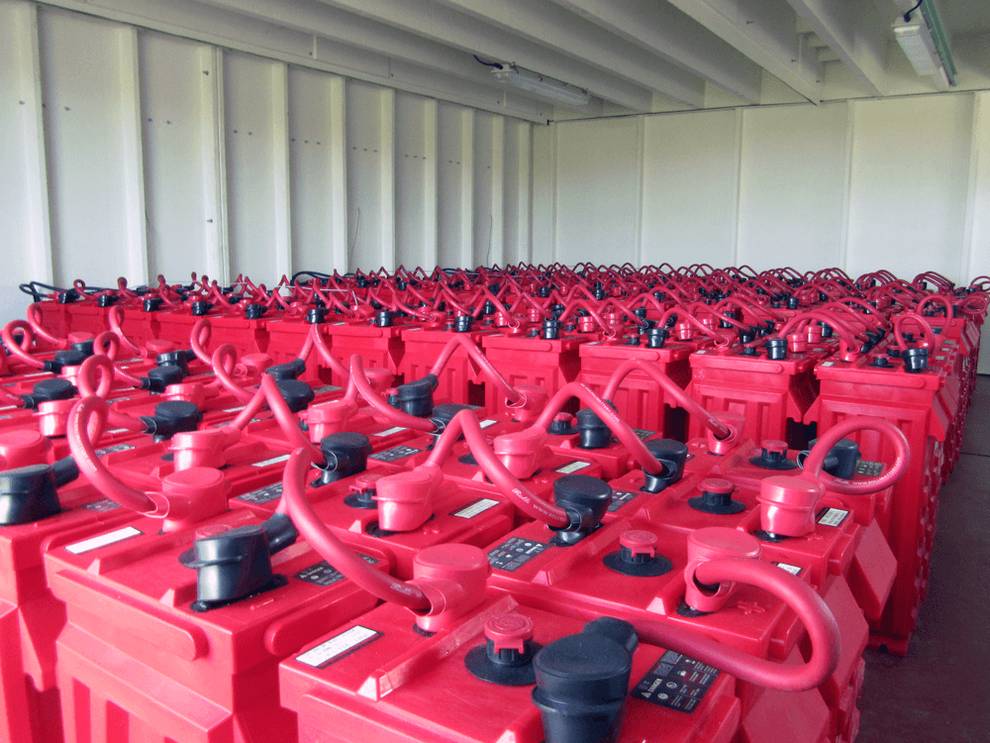 Fair Isle system comprises: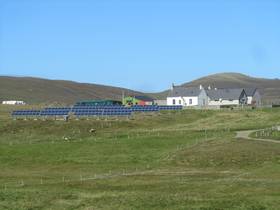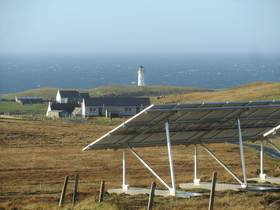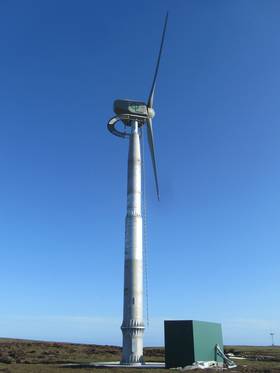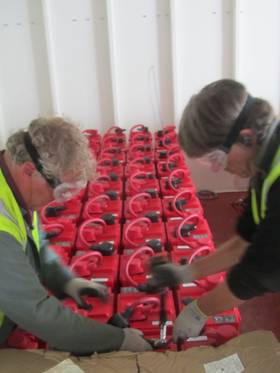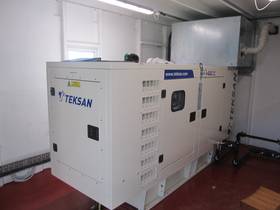 Seven 3-phase battery/inverter clusters each with 3 x SI-80H-12 Sunny Island Inverters, (21 inverters - 126kW total)
SMA MultiCluster Box -36 to marshal inverter cabling and to connect island loads and back-up generator
Seven banks of 48 x Rolls RB-2YS27PS batteries (588kWh useable capacity total)
51.8kWp PV System made up of 192 x REC-270PE multi-crystalline PV modules ground mounted using 12 Schletter PVMax North frames and connected to 3 x SMA Sunny Tripower 15kW 3ph inverters
3 x 60kW Harbon wind turbines
2 x 80kW back-up diesel generators – supplied by GMI energy.
Remote monitoring is enabled using an SMA Data Manager allowing us to view performance over the internet and adjust operating parameters remotely if needed. Data is also available using Modbusfor a Scada monitoring system.
The system provides power for:
Houses for 55 inhabitants
Post Office and shop
B&B visitor accommodation
Primary School
Community Hall
Two churches
Fire Station
Airstrip
Scottish Water facility
Harbour
Lighthouse
Fair Isle Bird Observatory
See a BBC News video here
STV News video here
The Team:
Civil contractors Aberdeen's Chap Group constructing foundations, power control building and trench work for the new high-voltage network across the island.
SSE Contracting oversaw and carried out electrical works, installing transformers, control panel, and island electrical network together with connecting up new properties and added new heating loads.
Harbon Wind Turbines supplied and installed their three 60kW wind turbines.
GMI energy installed back-up diesel generators.
Wind & Sun installed the solar PV system, battery store, battery inverter/chargers, (helped by Pro-Fit Energy with electrical installation) and commissioned the system to enable all components of the system to integrate together.