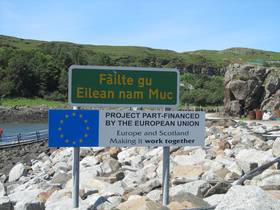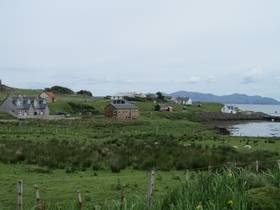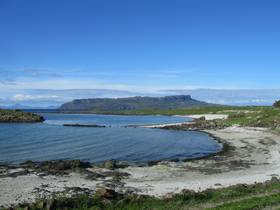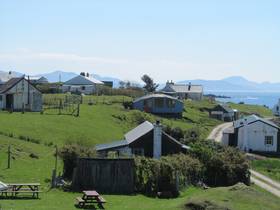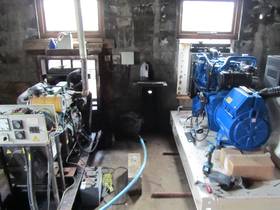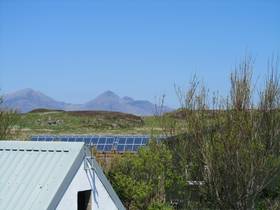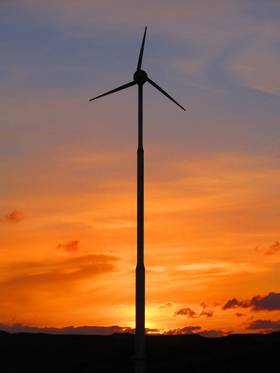 The Isle of Muck is a small island off the west coast of Scotland and forms the Small Isles group along with its neighbours Rum, Eigg and Canna. The island is approximately 2 miles long by one mile wide with a population of 38 people.
Background to the Project
The island is not connected to the mainland grid and since 2000 electricity had been provided by a power system comprising two Vergnet 20kW wind turbines and a back-up diesel generator. Unfortunately, although this scheme had been well maintained, it had regularly encountered problems with reliability and output - so consistently required a high level of manual intervention. By 2011 both wind turbines had become inoperable due to problems with the batteries, inverters and chargers. As a result the diesel generator became the only source of electricity supply on the island and was operated for limited hours from 07.30 to 11.30 am and 16.00 to 23.30 pm.
Representatives from Senergy Econnect and Wind & Sun made a visit in August 2008 to investigate operation of the existing wind-diesel electrical system and made recommendations for system improvements. Both companies had been involved in the design and implementation of successful renewables based systems on the islands of Foula, Shetland and Eigg, Small Isles, as well as having a history of providing solutions for a variety of off-grid and grid-connected renewables-based systems.
It was decided to replace the existing system to provide affordable, reliable 24 hour power consistently throughout the year. The key requirements of the new system were to:-
Provide ease of operation and maintenance using the skills available on Muck with minimum specialist input from off the island.
Minimise operational costs
Achieve high utilisation of renewable energy, thereby minimising the run time for diesel generation.
Use reliable equipment with a design life of greater than 20 years
Use plant and technology that had already been proven in similar remote, exposed environments
System Design
Energy consumption once the new 24 hour scheme is operating was estimated to be in the region of 150kWh/day (not including any load control heating).
A system was designed to meet this requirement from wind power and solar PV using long term weather data and performance data from the existing system on the neighbouring Isle of Eigg.
Enough energy storage was included for approximately 24 hours use. Day-to-day variations in renewable output means that on some days the island will be relying only on wind, only on PV, or on back-up diesel generator. In order to minimise use of diesel it was aimed to make sure that each energy source is sized so that it can nominally support the island on its own (depending upon weather conditions).
The island uses a 3.3kV 415V high voltage grid with four transformers connected to it. All properties on the island are connected to this grid and include 20 domestic properties, a guest house, school, community hall and 3 small workshops. Allowance was also made for a potential 3 new domestic properties. All properties except the workshops are fitted with storage heaters for load control during periods when there is excess wind power generated using a frequency control system.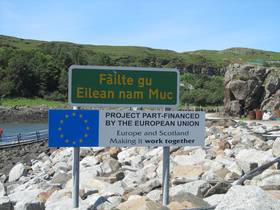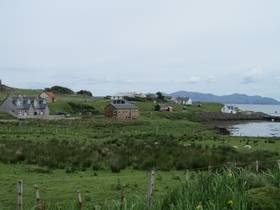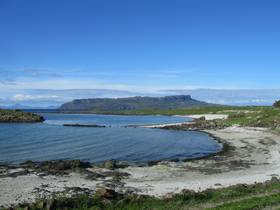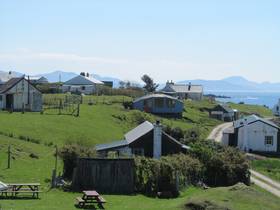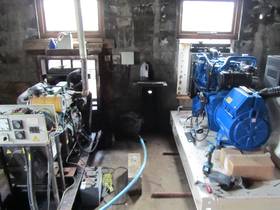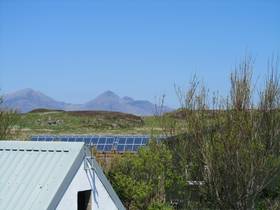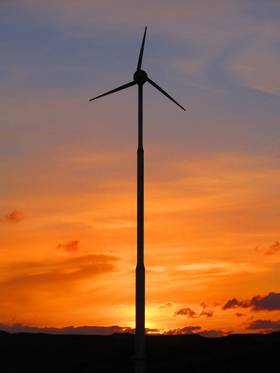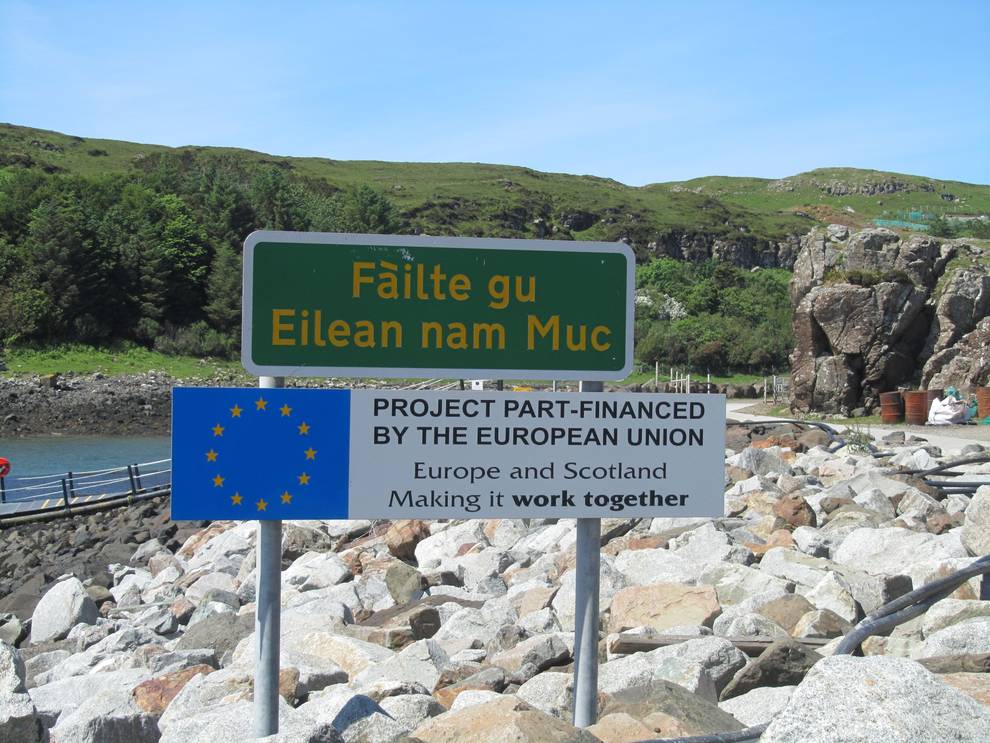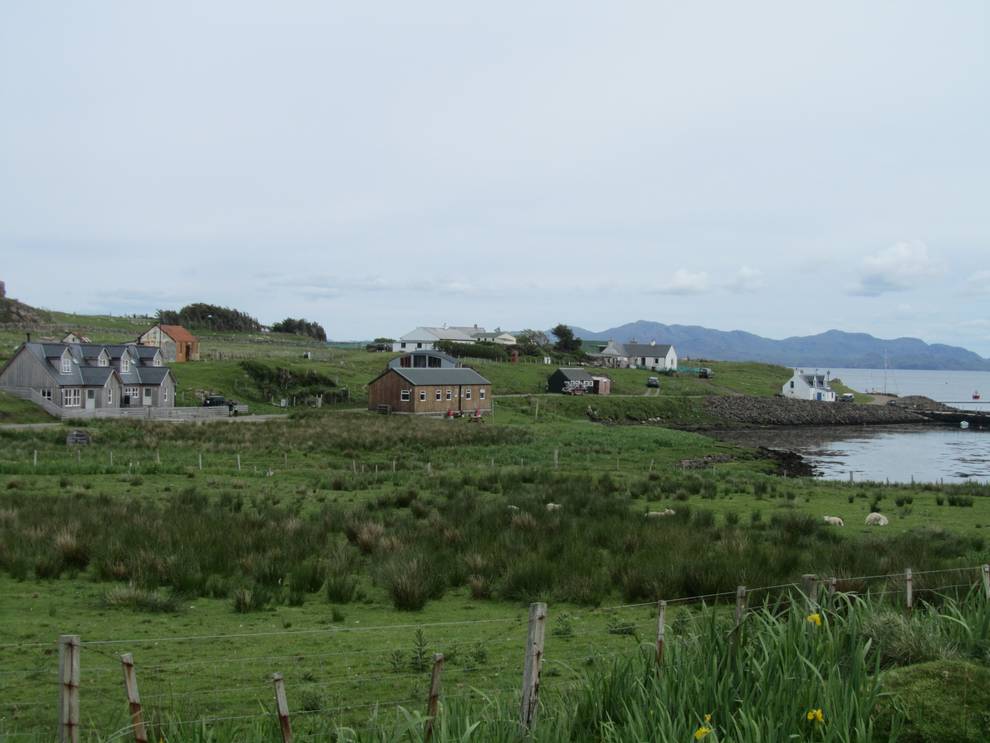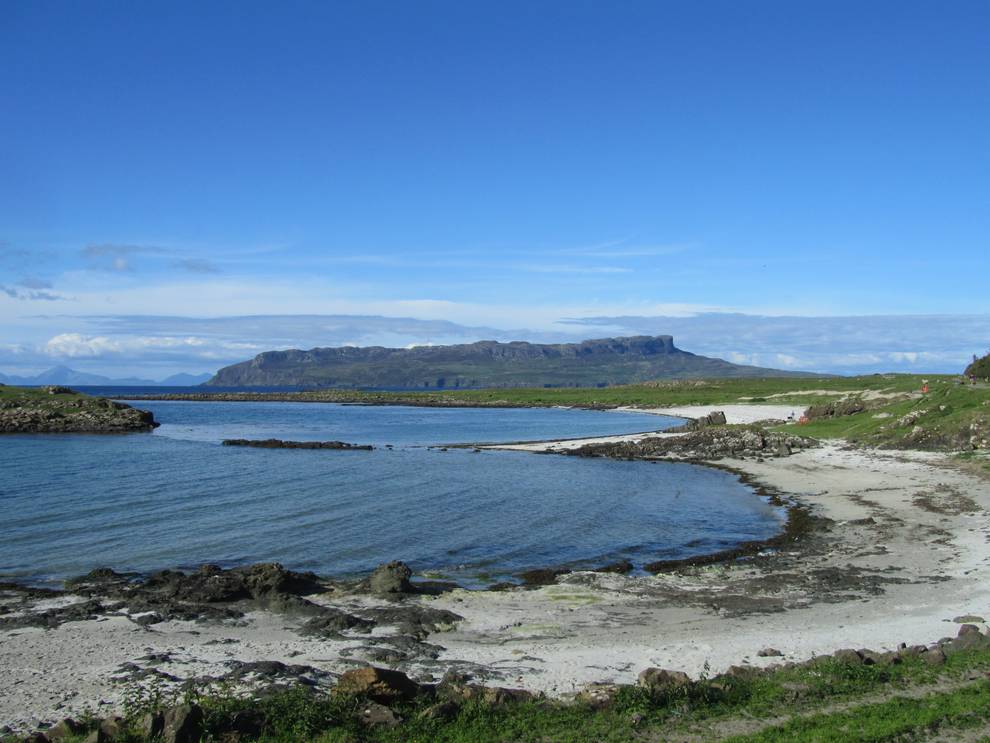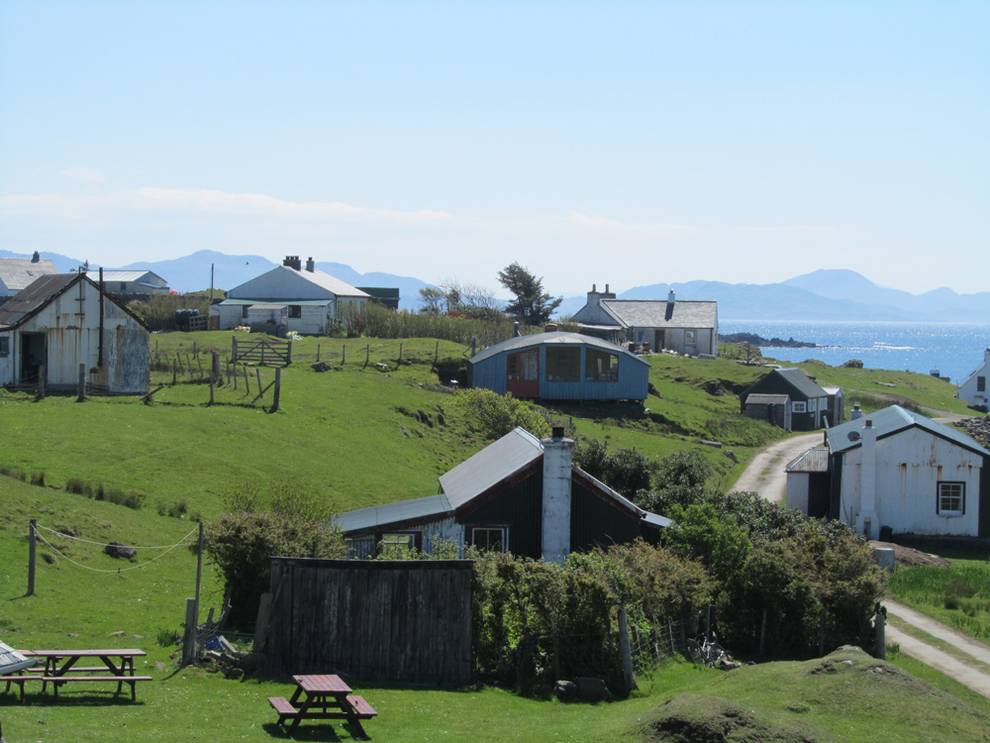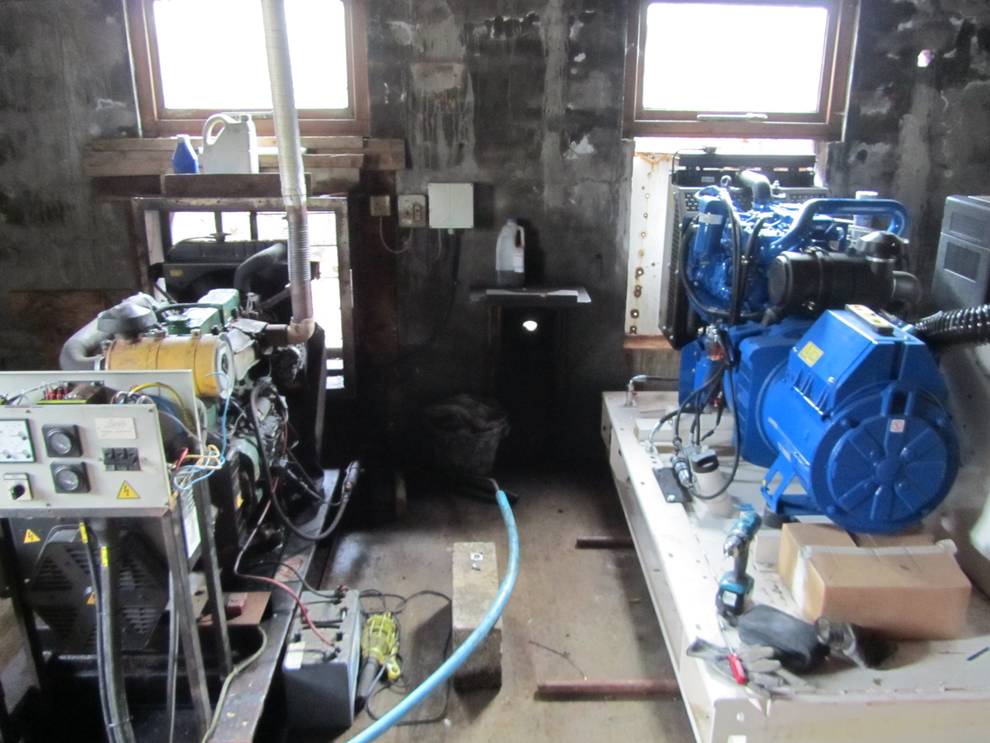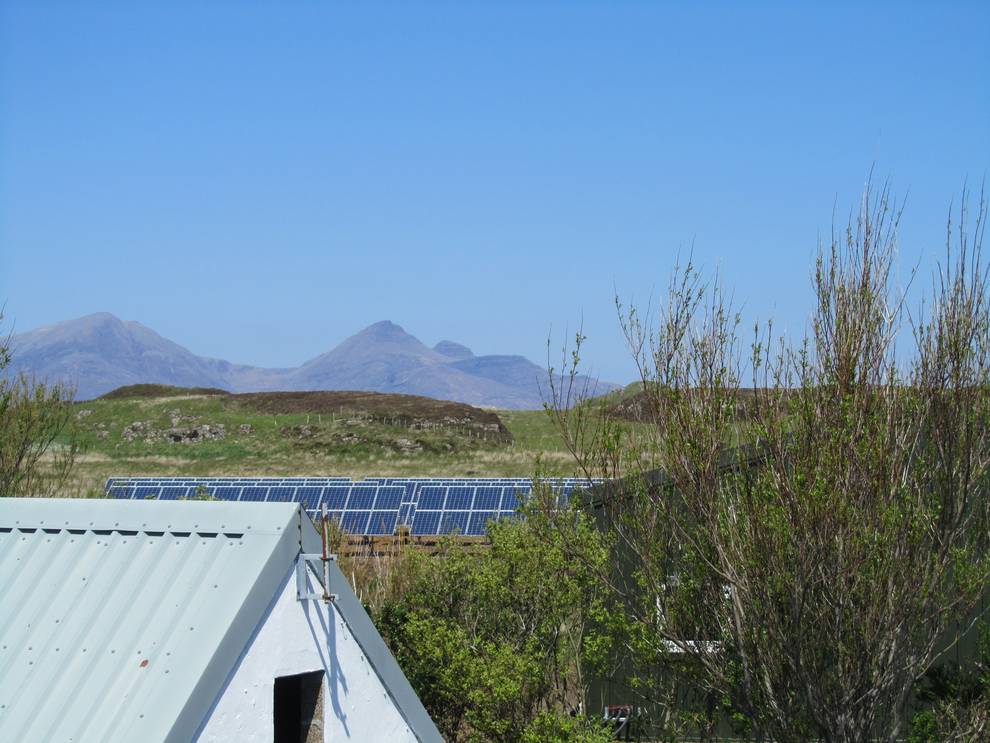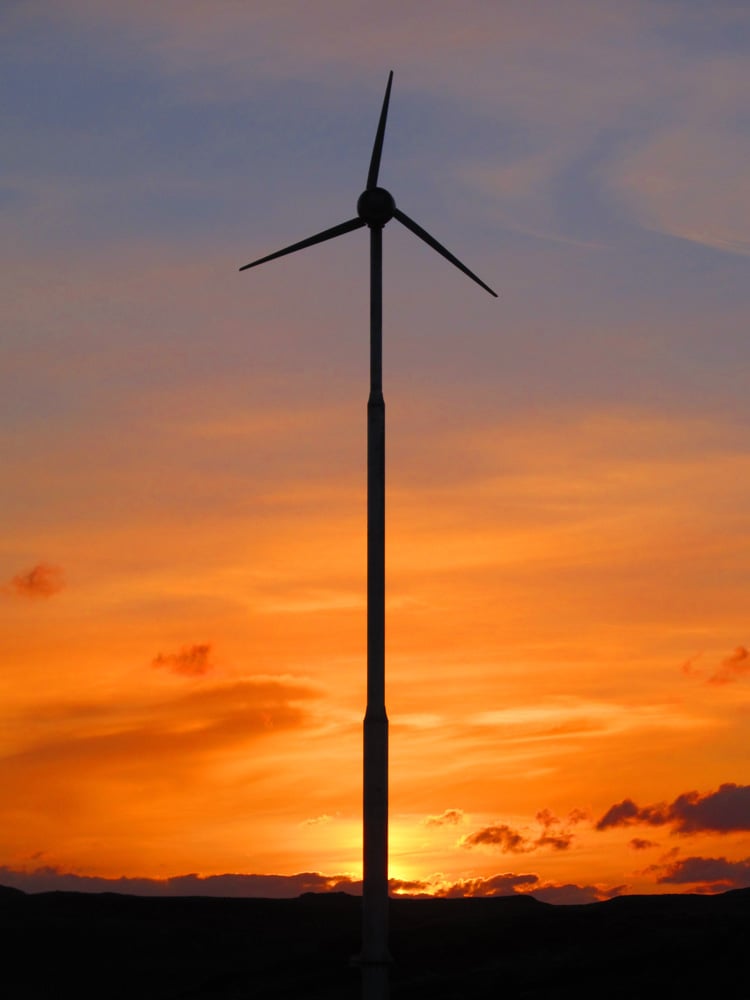 New Island System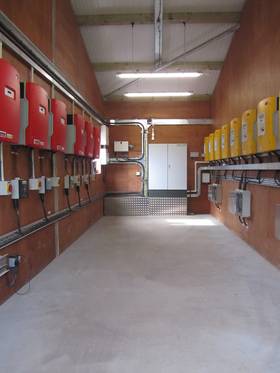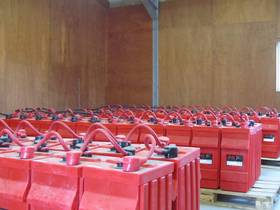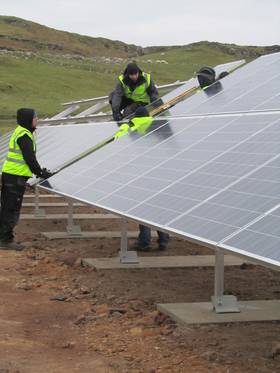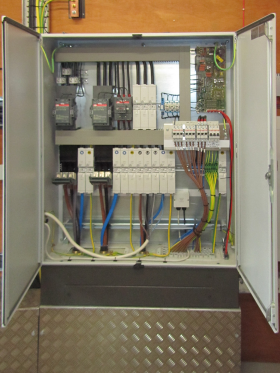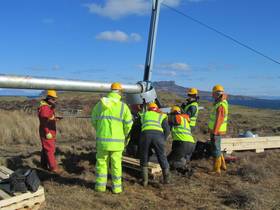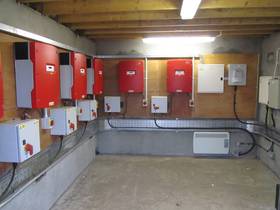 Wind & Sun installed the new system in several stages and it was switched on for the first time at the end of March 2013.
The heart of the system consists of three 3-phase clusters each consisting of 3 x Sunny Island SI-5048 5kW inverters with a 53kWh Rolls 48 VDC deep cycle battery bank were connected to a Multicluster Box 12.
This inverter system makes use of a back-up diesel generator if the batteries need recharging which is controlled automatically by the inverter control system. One of two generators are used (40kW or 25kW). Six Evance 5kW wind turbines and a PV array with an output of 33kWp complete the system.
The renewable generation sources are connected on the AC side of the system using Sunny Boy & Windy Boy inverters. The Sunny Island inverters control battery charging when energy is available from the renewables, and manages system frequency and voltage.
A Sunny Webbox is used to collect data from the different system components and provide straightforward remote monitoring and evaluation of system operation over the internet.
The new scheme will provide a continuous 24 hour electricity supply using clean, sustainable, renewable sources, reduced diesel consumption and reduced maintenance. This will be a great benefit to the island and the environment allowing the population to stabilise and grow, safeguarding the community on Muck for years to come.
This has transformed the Islanders lives. Previously the 38 residents of the remote island had to ration their use of power to over just nine hours a day and struggled to share the power from a 25kW generator – with islanders having to give each other slots to use washing machines. "Now that we have power 24 hours a day, I'll never miss the end of a film ever again" said Jenny MacEwen, who runs the island's tea room and craft shop. Ewen MacEwen, who has lived on the island for 60 years and whose family owns the island, said "The situation had made it impossible to run a remote business from here, but that's all going to change. This will make a huge difference to island life".
System Components
6 x Britwind R9000 5kW wind turbines with 6 x SMA WB-5000A inverters
132 REC Solar 250PE 250 W photovoltaic modules (33kWp in total) with 6 x SMA SMC-5000A inverters.
9 x SMA Sunny Island SI-5048 inverter/chargers
Multicluster Box 12
3 x battery banks each consisting of 24 x 4KS25PS Rolls Solar deep cycle batteries giving 48VDC 2242Ah (C10) or an approximate total for the whole system of 150kWh useable capacity to 50% depth of discharge (DOD).
The existing 'power house' accommodating the control room, generator room and maintenance store was relatively small and not suitable for the new storage and control system so a new building was constructed. This new building was divided into two rooms: one for the batteries, and one for the inverter system and control equipment.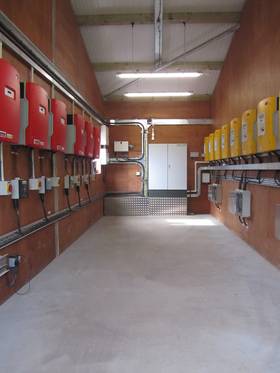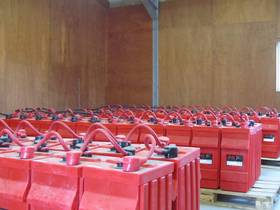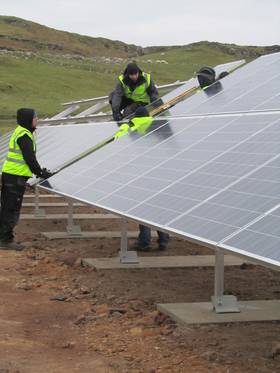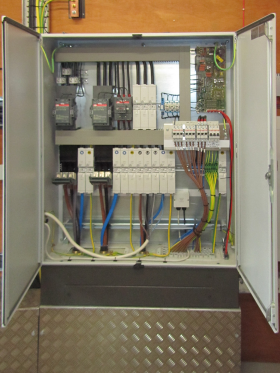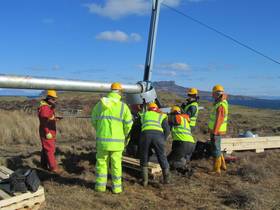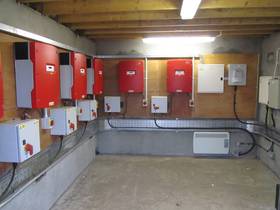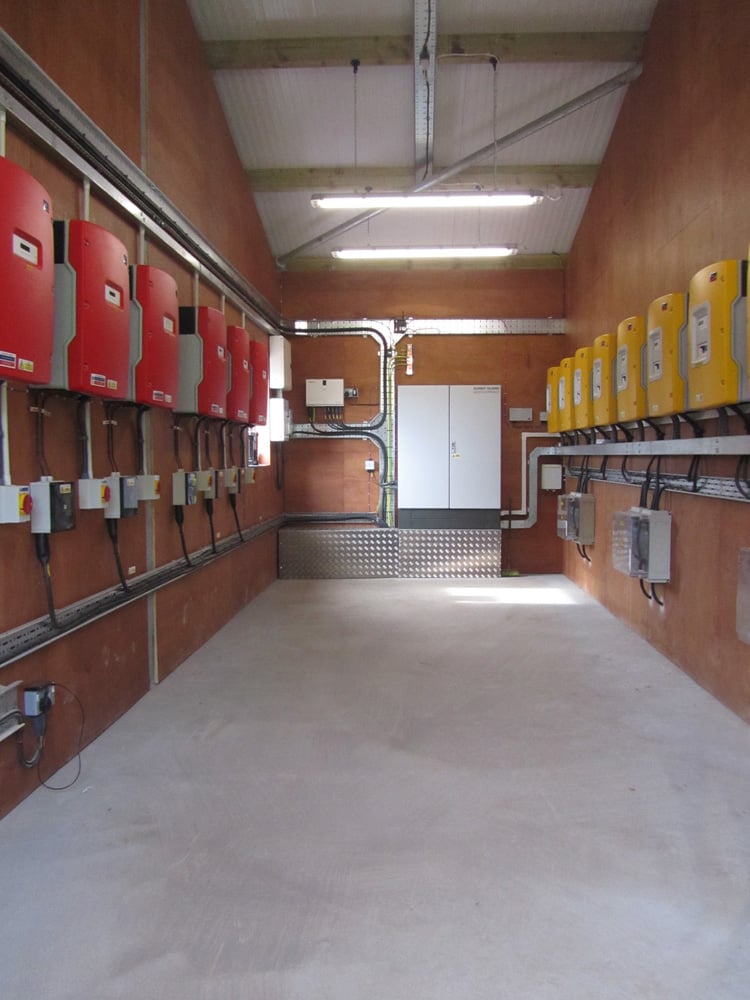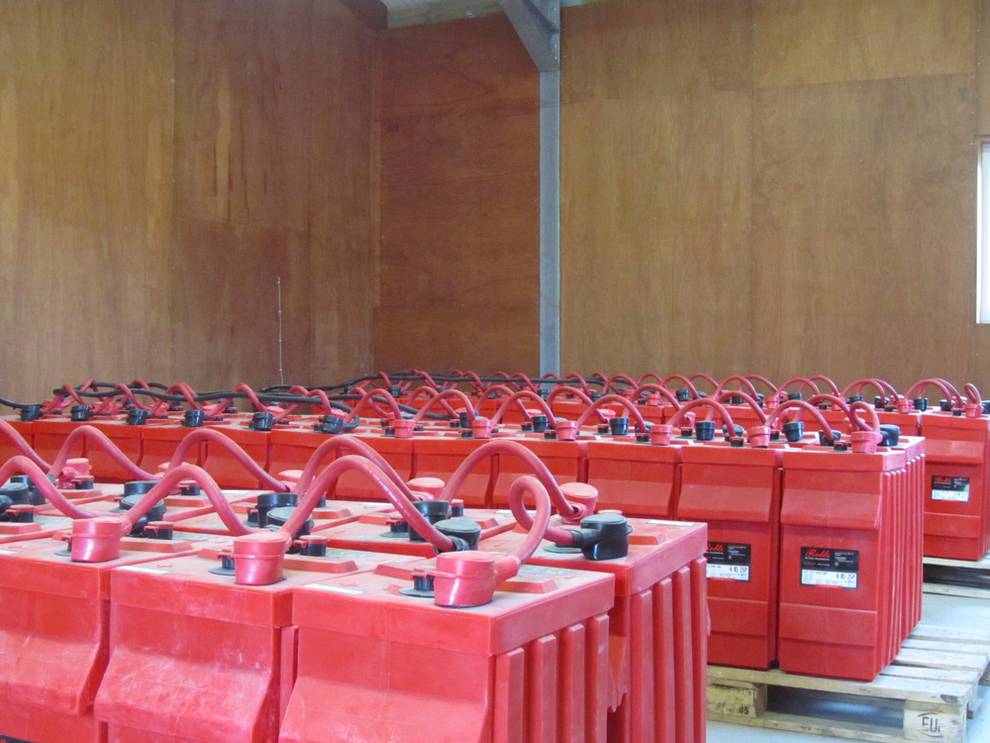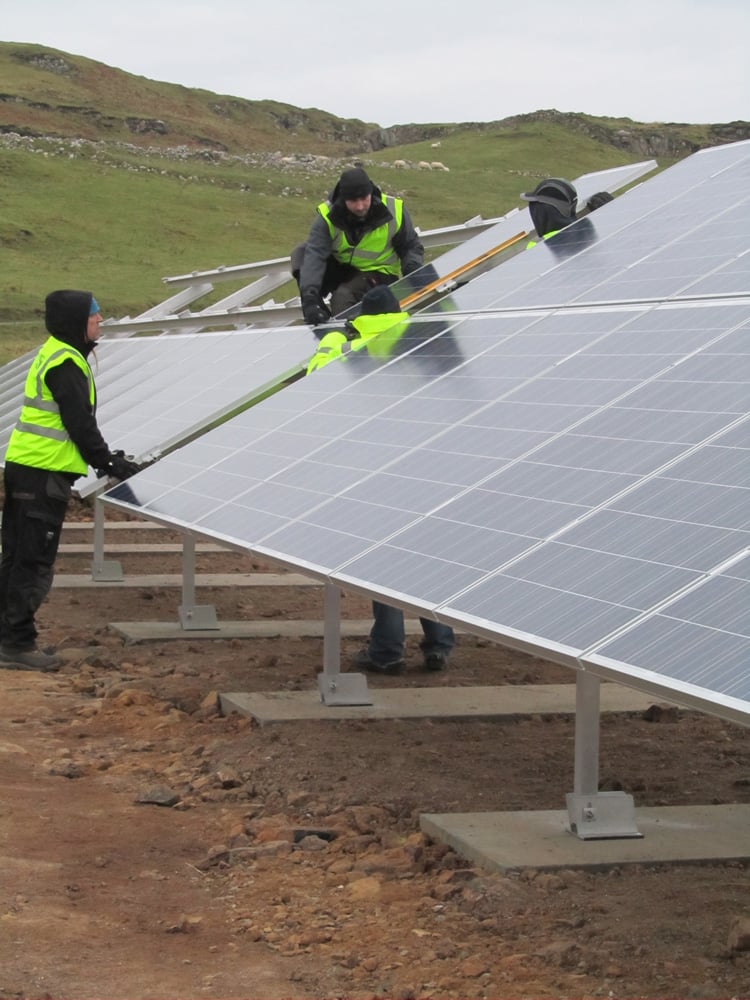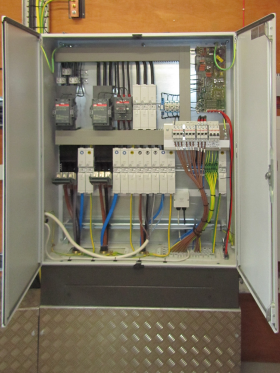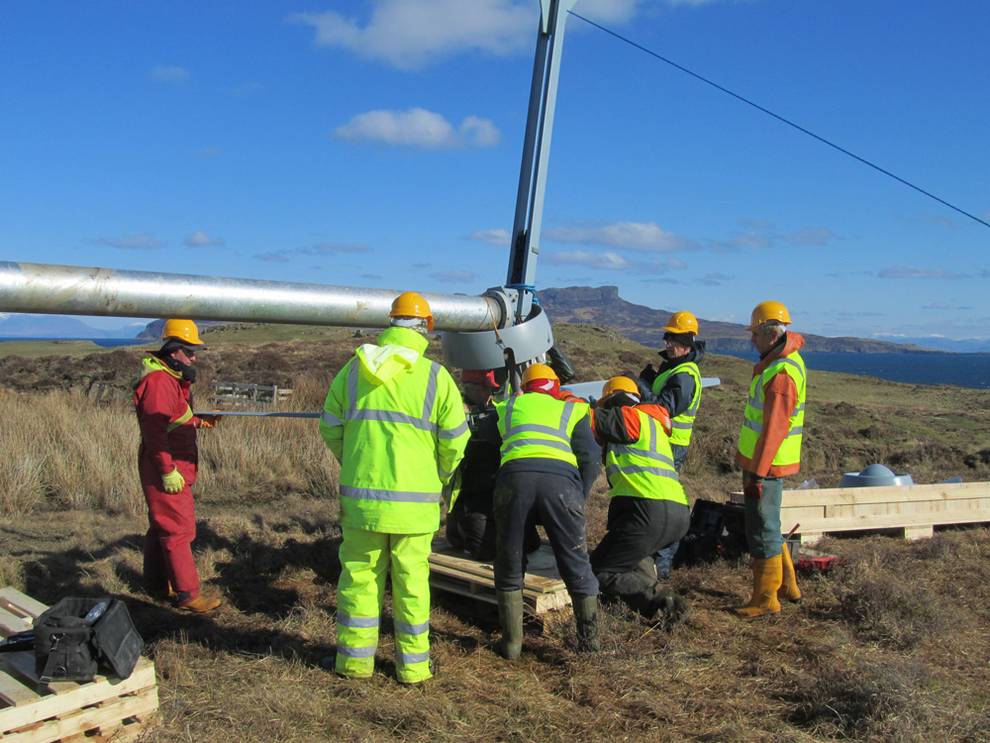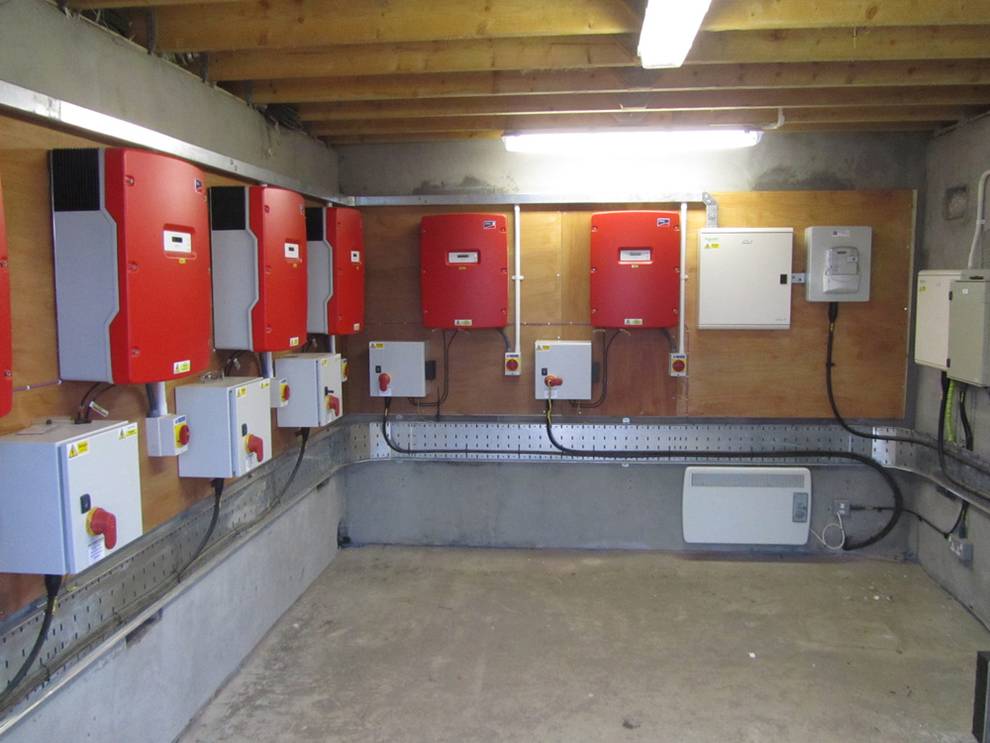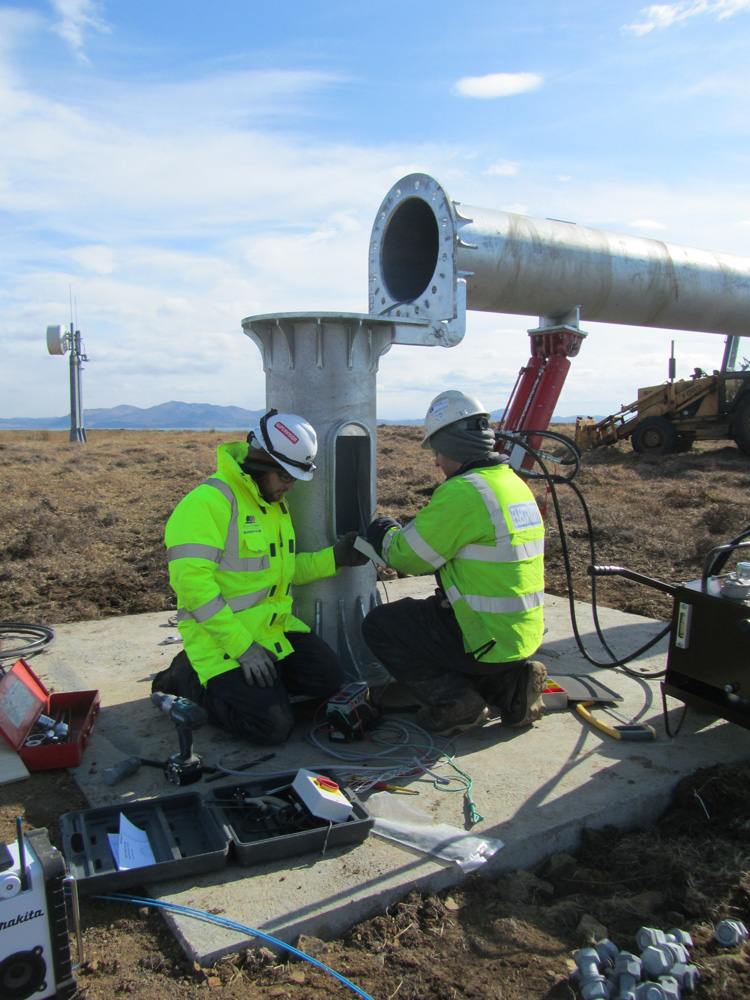 Project Partners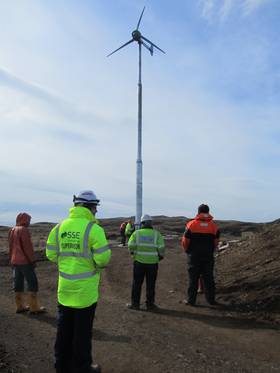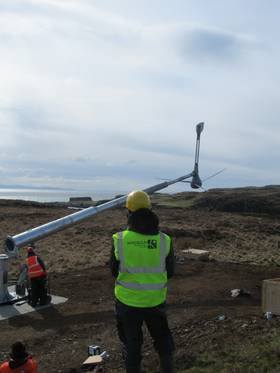 SSE Contracting were appointed as main contractors for the project and modernised the island electrical protection, control & distribution system to allow the seamless integration of the renewables. Gordon Mackenzie undertook civil works and constructed a new building to house the batteries & inverters. Engineers from Evance Wind Turbines came up to install the six 5kW turbines and provide training for the island maintenance team.
Wind & Sun Ltd – Renewables system design. Supply & installation of battery store, inverter systems, PV array & wind turbines. Maintenance team training, system monitoring & on-going support
SSE Contracting – Main Contractor, integration with electrical network and supply/installation of new diesel generator.
Evance Wind Turbines – wind turbine manufacturers & turbine installation
Gordon Mackenzie – Groundworks & Control Building construction contractor
Synergy – Project Management
Senergy Econnect – initial system design
Isle of Muck Community Enterprise Ltd (IoMCE) owns the system and the operating company is Isle of Muck Power Ltd. These are both non-profit companies limited by guarantee and are community controlled.
The project was funded by the Big Lottery Fund with a grant of £978,000