Rutland 1200 Windcharger
Regular price
From £144.45
Regular price
Sale price
From £144.45
Unit price
per
Sale
Sold out
Rating: 290 W in a 11 m/s (24.6 mph) wind.
Voltage: 12 or 24 volts DC.
Rotor Diameter: 1.2m
Cut In Windspeed: 2.5 m/s (5.6 mph)
Select model
Variant
Price

WG-1200/12
Rutland WG 1200 Marine 12V inc: controller, 483W max

Regular price

Sale price

£1,212.46

Unit price

per

WG-1200/24
Rutland WG 1200 Marine 24V inc: controller, 483W max

Regular price

Sale price

£1,212.46

Unit price

per

WG-1200/12-TERRAIN
Rutland WG 1200 Terrain 12V inc: controller, 483W max

Regular price

Sale price

£1,212.46

Unit price

per

WG-1200/24-TERRAIN
Rutland WG 1200 Terrain 24V inc: controller, 483W max

Regular price

Sale price

£1,212.46

Unit price

per

WG-1200/48-TERRAIN
Rutland WG 1200 Terrain 48V inc: controller, 483W max

Regular price

Sale price

£1,355.79

Unit price

per

WG-1200/DIS
Remote display for Rutland WG 1200 controller

Regular price

Sale price

£144.45

Unit price

per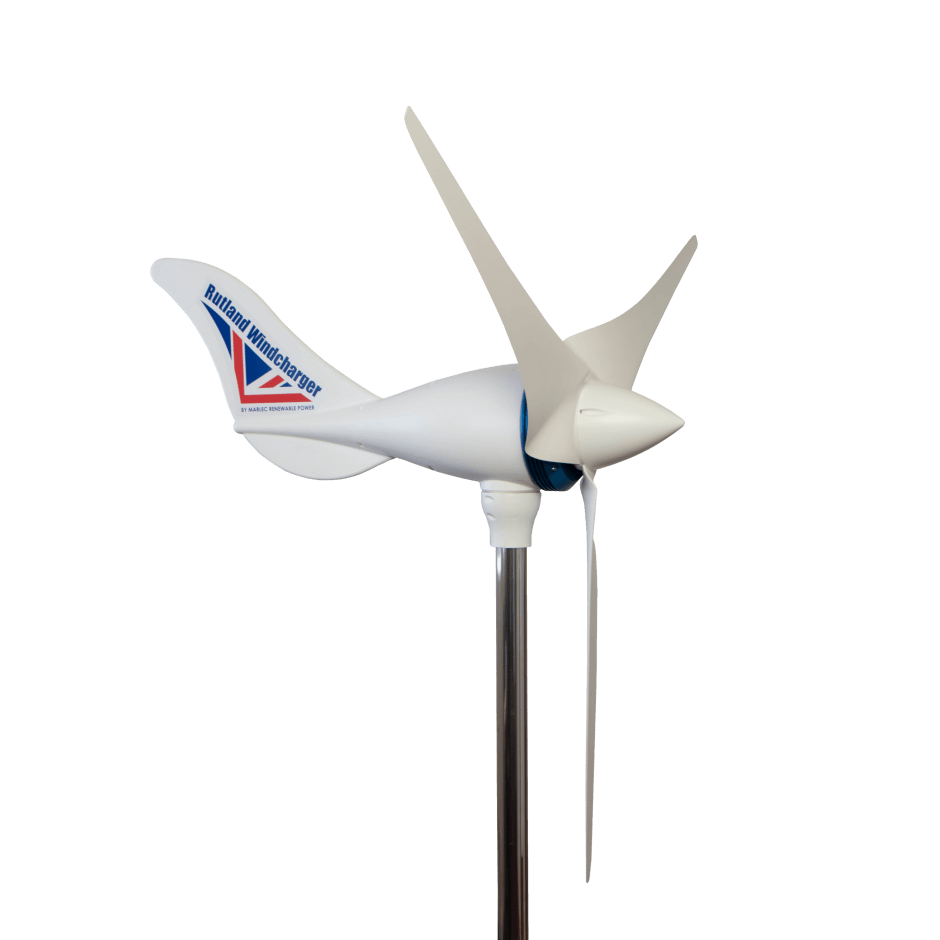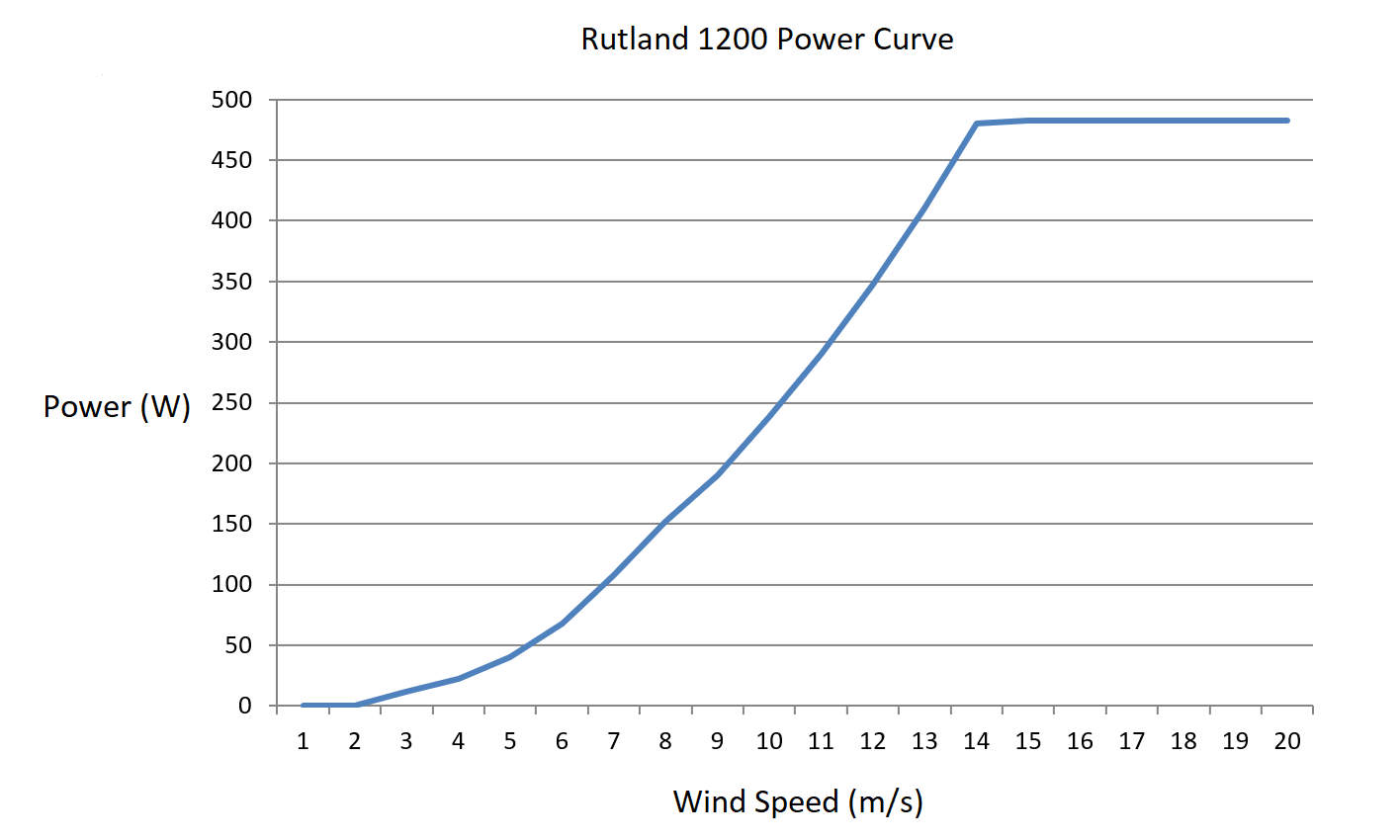 Rutland 1200 Windcharger
Rating: 290 W in a 11 m/s (24.6 mph) wind.
Voltage: 12 or 24 volts DC.
Rotor Diameter: 1.2m
Cut In Windspeed: 2.5 m/s (5.6 mph)
For land based or marine applications the Rutland 1200 elegantly combines a number of high tech features focused on quiet operation, low windspeed performance and high power delivery up to 500W.
Unique Tri-namic Profile Blades brings together low wind speed start up with high wind speed power performance and almost silent running across all wind speeds.
3 Phase AC power delivered from the turbine to the controller minimises voltage drop on long cable runs The low friction generator responds rapidly to windspeed changes and its inertia drives the turbine on between gusts to capture more energy
Power optimising Maximum Power Point Tracking (MPPT) boosts the turbine's output
Marine grade stainless steel and aluminium are combined with modern, durable but lightweight materials to give a high quality build and finish.
Rutland 1200 Controller included
Hybrid control to combine Rutland 1200 wind turbine with up to 20A of solar panels
Dual charging capability to 2 separate battery banks
MPPT on both wind turbine and solar panel inputs (Marine only) to maximise both energy sources. Enables connection of high voltage solar panels.
Pulse Width Modulation charge control for multi-stage charging ensures fully charged and maintained batteries.
Automatic turbine speed reduction as batteries reach capacity, resumes as batteries deplete.
Manual shutdown switches for wind and solar inputs
LED charge and battery condition indicators as standard.
Remote digital display optional. Connect with RJ232.
Good to know
Technical Specifications

| SKU | WG-1200/12 | WG-1200/24 | WG-1200/12-TERRAIN | WG-1200/24-TERRAIN | WG-1200/48-TERRAIN | WG-1200/DIS |
| --- | --- | --- | --- | --- | --- | --- |
| Weight (kg) | 13 | 11.25 | 13 | 11.25 | 11.25 | 0.5 |
| Intrastat Commodity Code | 85023100 | 85023100 | 85023100 | 85023100 | 85023100 | 85023100 |
Downloads / Documents
*see manufacturer's documentation for further information