Caravans and Motorhomes
19 Jul 23
Solar panels can be used to keep batteries charged in your caravan or motorhome to give an independent electricity supply without the noise and stench of engines and generators, or the inconvenience of finding mains hook-ups. They mean you can go off grid for a longer period or live in your vehicle full time and because the battery is being kept charged, batteries will need replacing much less often. Over winter, even small solar panels will provide power for low power devices like alarms and trackers.
Solar panels are normally permanently fixed to the caravan or motorhome roof, meaning they can't be easily angled to catch the sun., but with the major advantages that they don't take up storage space or need to be transported separately and they are working all day, every day.
These connect to the van storage battery (usually 12V) via a charge controller which stores power for later use. Power can then be used directly to run 12V DC loads such as: LED lighting, TV, radio, pumps, fans, phone charging.
By incorporating an inverter, 230 Vac appliances can be powered such as audio- visual equipment, microwave, vacuum cleaner, satellite system or computer.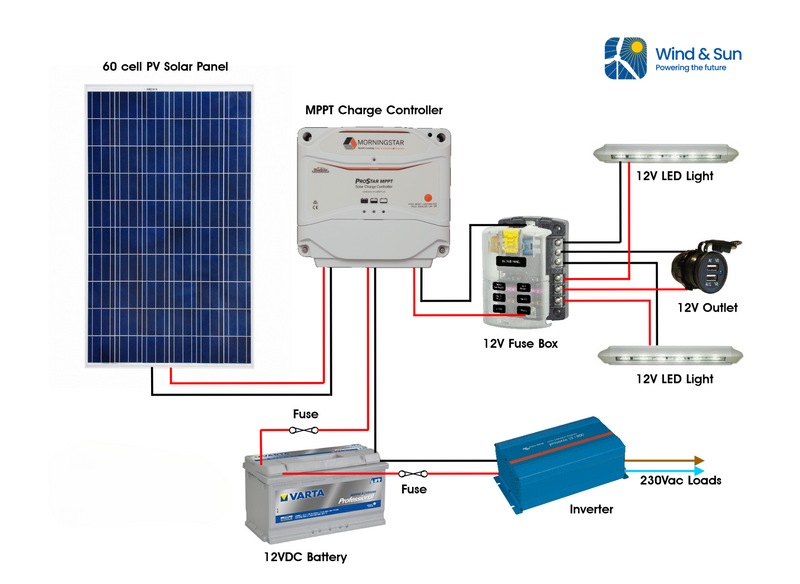 Products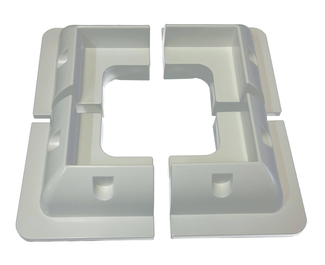 Set of four panel corner mounting brackets. Can be used with any aluminium framed solar panel to provide a secure fixing for vehicles, caravans, boats, motorhomes, outbuildings etc. Supports the panel at the optimum height above the surface to enable airflow from underneath, ensuring that it functions to best efficiency.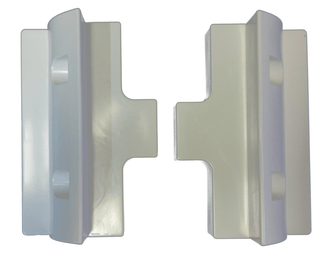 Fastened to the long sides of the PV panel for extra strength and support. Recommended for larger panels and on vehicles.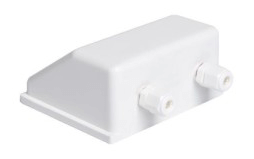 Perfect for providing a waterproof seal around cable entry holes into the roof. Two cable glands - one positve, one negative.